Many companies were concerned about being unable to contact their consumers efficiently during periods when being outdoors was a life-threatening danger.
On the other hand, chatbots emerged as a solution that saved time and money while enabling automated customer care.
Chatbots have allowed companies to give customer service 24 hours a day, seven days a week.
An increasing number of enterprises are using these bots to generate leads or answer questions.
A chatbot imitates people and updates itself to offer better results using artificial intelligence.
This blog will teach you all you need to know about chatbots.
What is the purpose of a chatbot?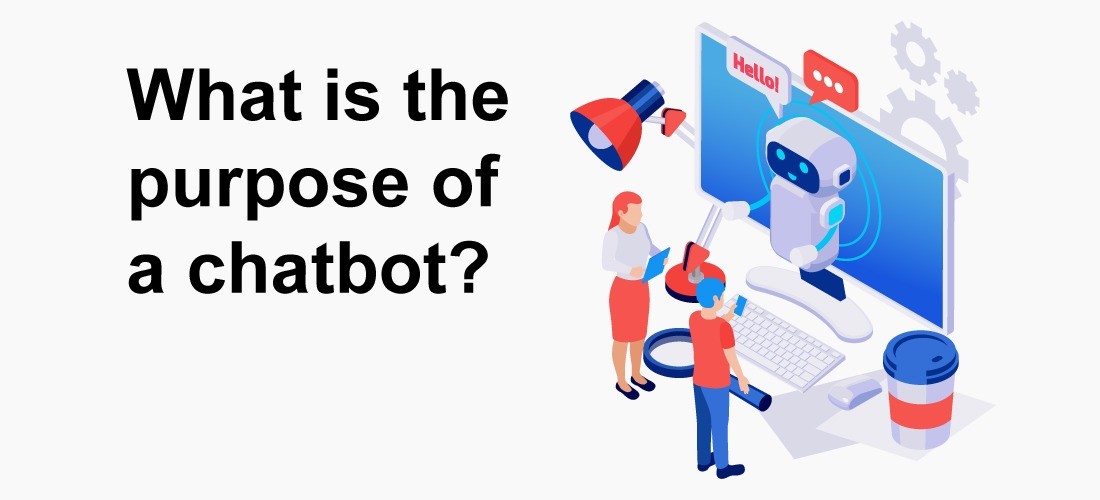 Chatbots are now being employed in a variety of sectors, including customer service, entertainment, and personal assistants.
In the banking industry, customer service chatbots are effective and efficient.
They allow staff to focus on more vital duties rather than answering routine questions.
Consumers are becoming more tech-savvy. 87.2 percent of users said their interactions with chatbots were pleasant or neutral.
People prefer AI chatbots over human chatbots because they are more responsive and respond quickly.
Chatbot Development Technologies – What is the Process?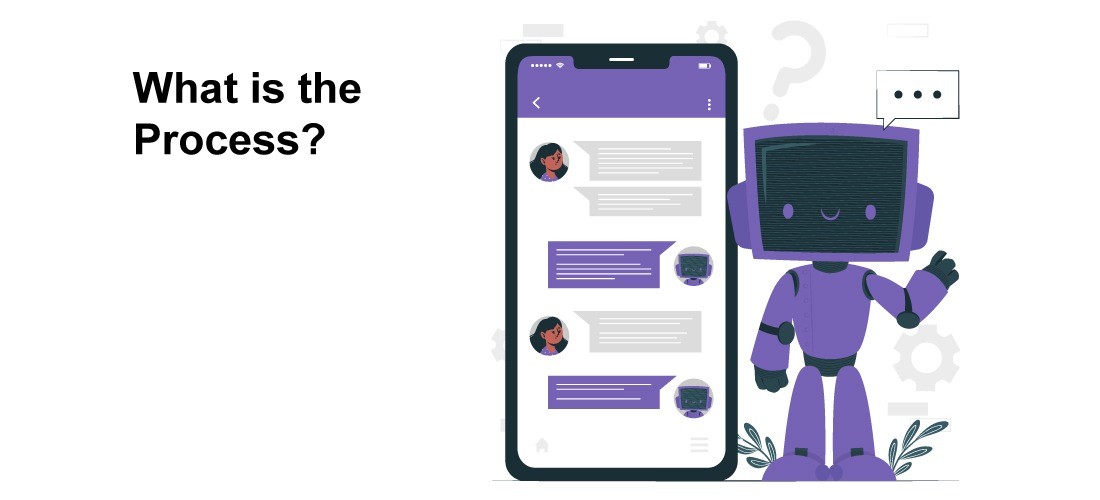 Natural processing language or Machine Learning is used to create chatbots.
Even though they seem to be a messaging app, they have a rich application layer, database, and APIs functioning behind the scenes.
When a chatbot gets a question from a user, it analyses the language to determine its meaning.
It begins working on the output after the input has been processed.
The responses to expected inquiries are pre-programmed in a rule-based chatbot.
It returns the relevant answer to the user when the information fits the questions in its database.
The operation of AI-Chatbot differs somewhat.
It gathers data regularly to give better customer service.
It can even adjust responses to deliver customized results in this manner.
Isn't that a lot of fun? Continue reading to discover more about chatbots.
What is the future of chatbot technology?
In their initial generation, chatbots effectively made customer assistance more accessible.
However, conversational AI has led the way due to its technical constraints and inability to grasp the sophisticated human language, intentions, and other communication elements.
Chatbot developers leverage internet data to produce various forms of text using technologies like the third version of Generative Pre-Trained Transformer, or GPT-3.
In contrast to fixed scripts, deep learning neural networks enable conversational AI to incorporate billions of machine learning parameters, giving the impression that the user is conversing with a natural person.
AI technologies and AI-powered chatbots have also expanded their reach in areas such as intelligent virtual assistants (VA).
Conversational AI, like consumer-focused businesses, allows students to personalize their on-campus and academic experiences.
This technology's improved accessibility, customization capabilities, and language understanding have dramatically transformed the game of virtual assistants and the future of chatbots.
Best Technology to Create Chatbot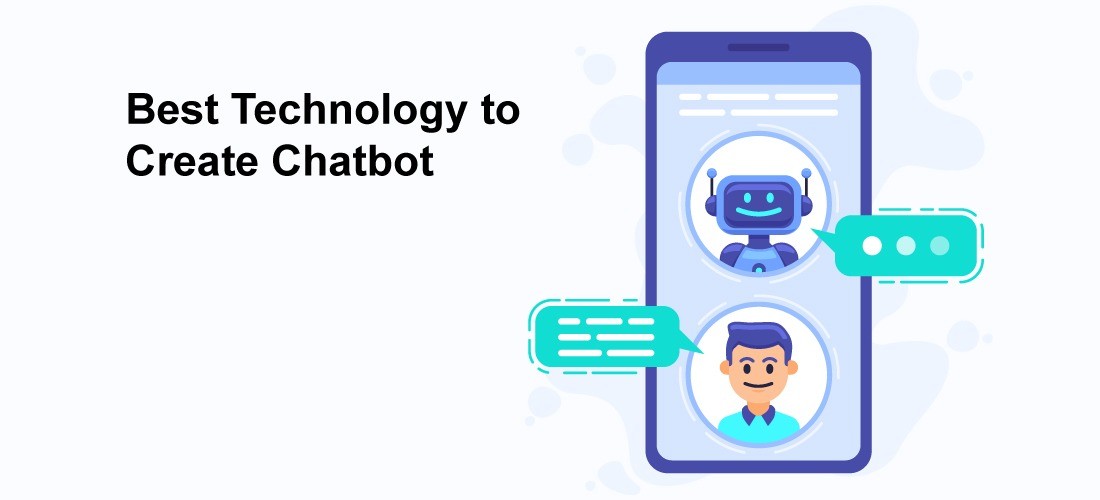 Today, chatbots are deftly addressing every industry's most pressing issue: offering 100 percent customer service.
Healthcare, banking, insurance, e-commerce, logistics, sports, entertainment, leisure, travel, and almost every other business use chatbots to their advantage.
While many businesses have already reaped the benefits of an automated conference call system, others are still debating whether or not to use one.
It's simple to create a chatbot.
Having a clever bot to engage with customers isn't rocket science, especially with great tools accessible to construct a chatbot with or without coding knowledge.
In the next section, we'll go through some of the most popular chatbot creation tools.
The tools in the list are a mix of free and paid options.
While some need coding knowledge to get started, many are designed specifically for non-coders.
We'll go through three tools for creating chatbots in this article.
ChatFuel
ChatFuel began offering bot-building services in2015, and this platform now allows users to create bots for practically any business.
The program will enable users to create a chatbot without knowing how to code.
It will enable users to use plugins to connect to other sources of information.
Microsoft Bot Framework – Chatbot Development Technologies
It offers a bot builder with tools for creating bots.
The bot builder is an open-source SDK with.NET, Node.js and REST capabilities.
The device will allow you to get started constructing bots in minutes, and Microsoft will verify that you achieve the intended results by providing documentation for each step.
API.ai
In 14+ languages, including French, Japanese, and Japanese, API.ai allows you to create text and voice-based conversational applications.
Once the bot has been built and the first inputs have been supplied, it employs Machine Learning (ML) to enhance the conversation quality automatically.
A performance tracker is also included, revealing latency problems, low/high performing intents, use patterns, and other areas for improvement.
FAQ List
1. What technologies are used in the creation of a chatbot?
Chatbot underpinning technologies include artificial intelligence (AI), natural language processing (NLP), and machine learning.
They take chatbot innovation and brand communication to a new level of personalization.
2. What exactly is a chatbot API?
To create super-intelligent bots, the Chatbot API offers sophisticated AI and machine learning.
You may also use it to connect the bot to other chat systems.
The Chatbot API aids in the creation of tales involving bots that can answer a variety of inquiries.
3. What is an open-source chatbot, and how does it work? – Chatbot Development Technologies
Open-source chatbots are messaging apps that replicate human-to-human communication.
The term "open-source" refers to software whose source code is openly available and readily adaptable.
Why are we the best at developing chatbots?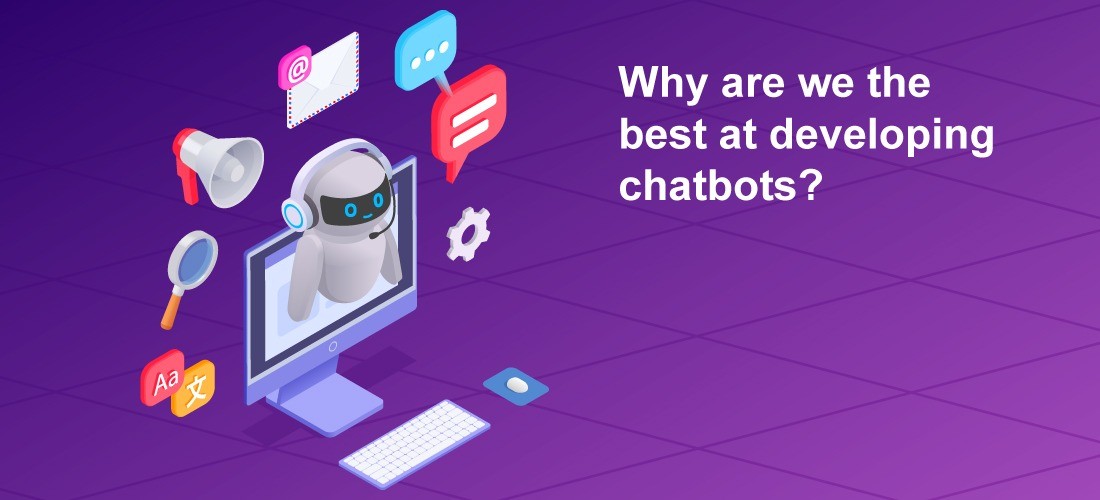 Chatbots have become an integral aspect of any company's operations. Chatbot technology is continually evolving and providing new applications.
Chatbots are being integrated into the everyday operations of businesses all around the globe.
You've come to the perfect spot if you want to create a chatbot for your company.
We create well-functioning chatbots for mission-critical jobs at YugasaBot.
YugasaBot, a reputable software development company in India, has assisted several organizations in achieving more significant ROIs.
We assess the business rationale before laying out the development strategy.
Hire our software development services to automate your company using chatbots.
Contact our specialists to obtain a free consultation and discuss your chatbot strategy.
Read More: Everything You Need to Know About Chatbot Terminology