WhatsApp Marketing Campaigns: WhatsApp is still a pretty recent marketing tool, having been launched only a few years ago. Despite this, numerous firms have already benefited from its reach and potential.
If you're a company trying to use WhatsApp for marketing purposes but aren't sure where to start, keep reading.
In this article, we'll look at four of the best WhatsApp advertisements to get you inspired. There's a lot to learn from these campaigns, which have been praised as some of the most effective WhatsApp promotions ever created.
Ready? Let's get down to business.
What is WhatsApp, and what is its purpose?– WhatsApp Marketing Campaigns
WhatsApp is a (mobile) programme that allows you to send messages to anyone in need for free.
WhatsApp, which was first released in 2009, is a free multi-platform messaging programme that allows users to make video and phone conversations, send text messages, share their location, and more with only a Wi-Fi connection.
This programme is appealing since it works on a variety of phone and computer operating systems, allowing you to resume your chat wherever and anywhere you like.
It can also make one-on-one or group calls using Wi-Fi and cellular data, minimizing the need for costly calling expenses. If this has piqued your interest, stay reading to learn everything you need to know about WhatsApp.
What's the deal with WhatsApp?
WhatsApp Marketing Campaigns: WhatsApp's main appeal is that it allows you to make and receive calls and messages with only an internet connection, making it essentially free to use and great for international calling.
There are no sign-up costs or data plan limits to worry about. While WhatsApp is similar to other messaging apps like iMessage and Google Messages, it has a few crucial advantages, the most important of which is cross-platform capabilities (between Android and iOS, for example).
WhatsApp may appear to be nothing more than a text messaging programme at first appearance, but it is much more.
Why should you use WhatsApp for Business rather than the regular WhatsApp app? – WhatsApp Marketing Campaigns
If you're still reading, it's because we aroused your interest and you'd like to learn more about what WhatsApp can do for your company.
The logical next step is to go to the AppStore or Google Play Store and download WhatsApp. But first, let us assist you in correctly setting up your WhatsApp business. 
There is no option to use a second account on the same phone if you're already using WhatsApp for personal purposes (and you don't want your business attached to your personal number for scalability reasons).
1.WhatsCook: Hellman's Campaign
Unless you're a culinary genius who can make a four-course meal out of a can of tuna, a couple of eggs, and leftovers from the night before, this is one WhatsApp ad you'll surely connect to. Hellman's mayonnaise
used WhatsApp's messaging function (and reach) to engage customers in an interactive experience. Hellman's WhatsCook campaign, which was launched in Brazil, consisted of offering users cooking assistance.
Users have to first sign up for WhatsCook on the company's website by inputting their WhatsApp numbers.
They were then contacted by a professional chef who requested that they send photos of the ingredients in their refrigerator. These chefs then emailed over some suggested recipes.

2.Hello Santa: Makro's WhatsApp Campaign
The retail industry's busiest season is the end-of-year holiday season. While this implies that firms have a lot of sales opportunities, it also means that competition is strong.
As a result, some innovative thinking is required to capture the attention of clients. Makro, a South African department store, did just that.
Taking advantage of the holiday shopping throngs, they ran a WhatsApp campaign for a giveaway that required participants to write a message to Santa (because, obviously, Santa is on WhatsApp too). Users were prompted to send Santa a message first as part of the WhatsApp campaign.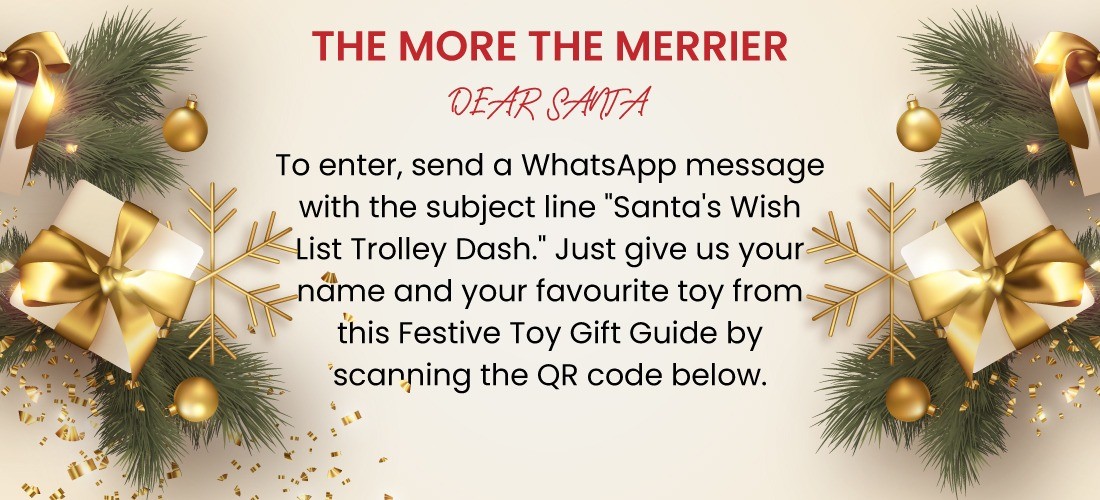 They were then provided a Makro-created holiday toy gift recommendation and asked to choose a favorite toy from the list.
They have to send another WhatsApp message after being chosen to alert Makro (or Santa) of their decision. As a result, they were entered into a raffle to win various presents and prizes.
3.Beat the Crave: Saffola's Campaign- WhatsApp Marketing Campaigns
Saffola, an Indian health care company, used WhatsApp to encourage healthier eating habits by discouraging participants in a WhatsApp marketing campaign from reaching for a snack.
It was part of a wider advertisement for a new active slimming product that was about to be released. Users signed up for "Beat the Crave" by providing their WhatsApp number on their website. This gave them access to a "digital audio friend," as the band called it. This buddy, like a good friend, kept users away from bad foods.
Users could email their buddy whenever they sensed a need coming on,
and the buddy would respond with an encouraging text or audio message to help them "conquer the crave." On their websites, they also provided alternate healthy recipes for users to choose from.
The WhatsApp campaign for Saffola was a huge success. The brand was able to satisfy roughly a million cravings, get over 6,000 WhatsApp followers, and, most crucially, raise revenues by 483 percent.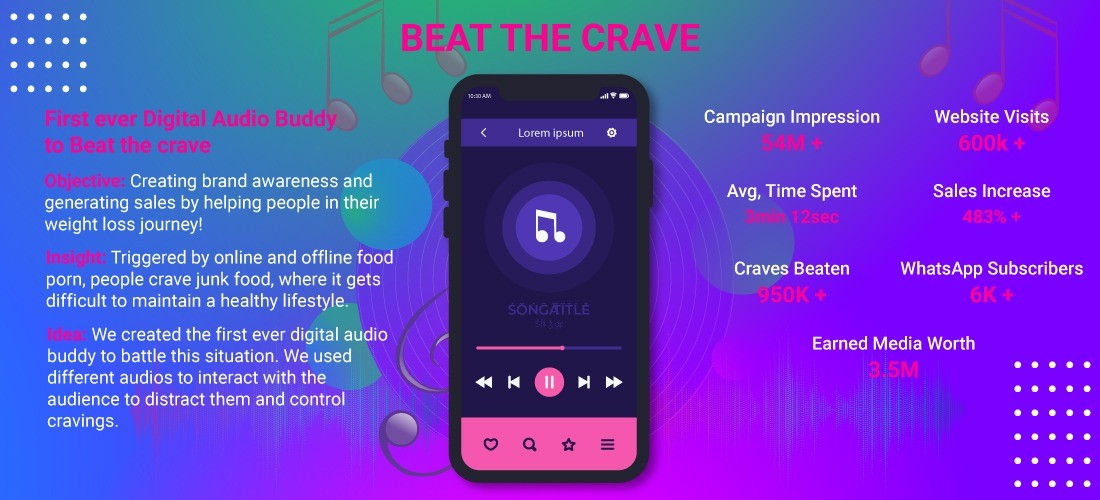 4.Comfort: Unilever's WhatsApp Campaign
Last but not least, consider how Unilever, a multinational consumer products firm, used innovative WhatsApp marketing to sell their new range of washing powder and liquid.
They began their WhatsApp Business campaign in Brazil by posting hundreds of posters throughout the city of Sao Paola, asking users to contact a WhatsApp number that was listed. The WhatsApp promotion was supposed to last three days, according to Unilever.
But it was such a hit that they decided to keep it going for another week. Over 6,000 users interacted with MadameBot in the first 12 hours,
exchanging 145,000 messages. 290,000 messages had been issued and received at the end of the extended campaign, and the company's revenues had increased 14-fold during this time.
Conclusion
To summarise, I hope you found this post helpful in learning about and establishing an efficient WhatsApp Marketing Campaign that targets and converts.
Read More: Top 8 Use Cases of a WhatsApp Chatbot for Tours & Travel