Types of Chatbots: Because each company has its own set of aims and objectives, new marketing approaches must keep your plans alive. 
Artificial intelligence, or AI, may assist companies by offering customized integrations and platforms that fit your company's unique chatbot objectives rather than delivering a one-size-fits-all solution.
Chatbots are an example of an AI technology that many firms have used on their websites to satisfy rising client expectations without devoting time to human employees.
But, with so many various types of chatbots on the market today, how can you know which one is suitable for your company?
Why are chatbots useful in the workplace?
AI is advancing at a rapid pace. As a result, the question arises: which occupations are most likely to be displaced by artificial intelligence?
As AI advances, a growing number of businesses are investigating the potential advantages of chatbots in the workplace.
It's no accident that customer service workers are towards the top of the list of professions that AI chatbots can take over.
Three Types of Chatbots You Should Be Aware Of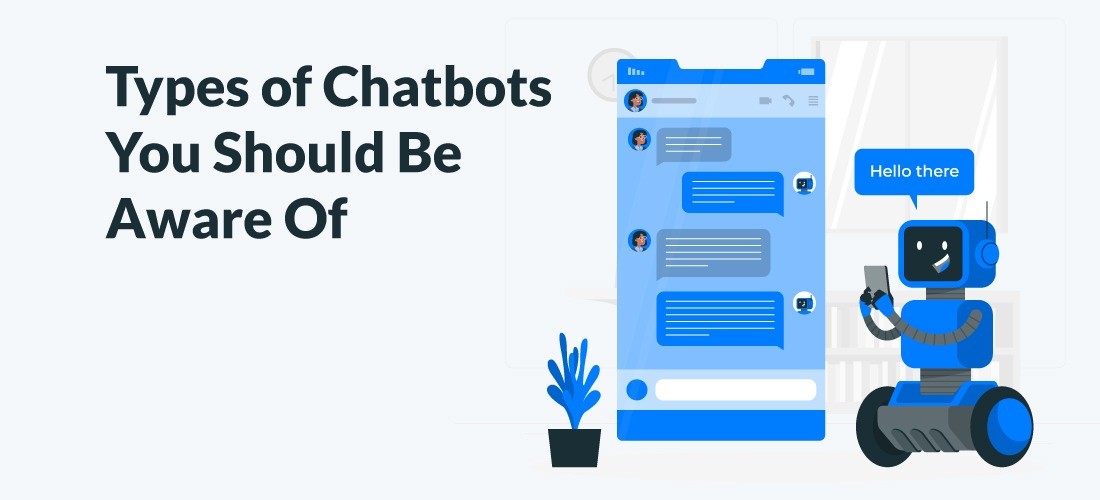 Without an agreed-upon methodology, there are many alternative methods to arrange chatbots. 
However, you need to be aware of a few various sorts of tasks that chatbots may do and how they are formed.
You can select which sorts of chatbots are appropriate for your organization after a comprehensive grasp of the many types of chatbots accessible.
Support Chatbots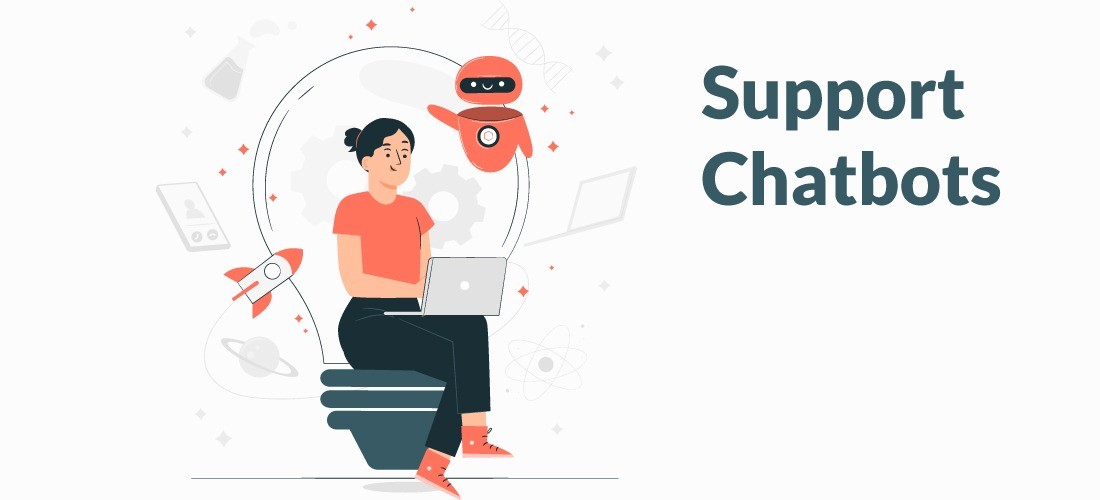 Support bots are one of the most prevalent sorts of chatbots. 
These apps are meant to assist your customers with common queries, such as where to go next, and give more context to aid the customer's journey.
Support chatbots assist your company in various ways, including assisting with client connections.
Replacing emails and continuous inquiries to your staff members, and enhancing website surfing with more interactive components.
2. Simple chatbots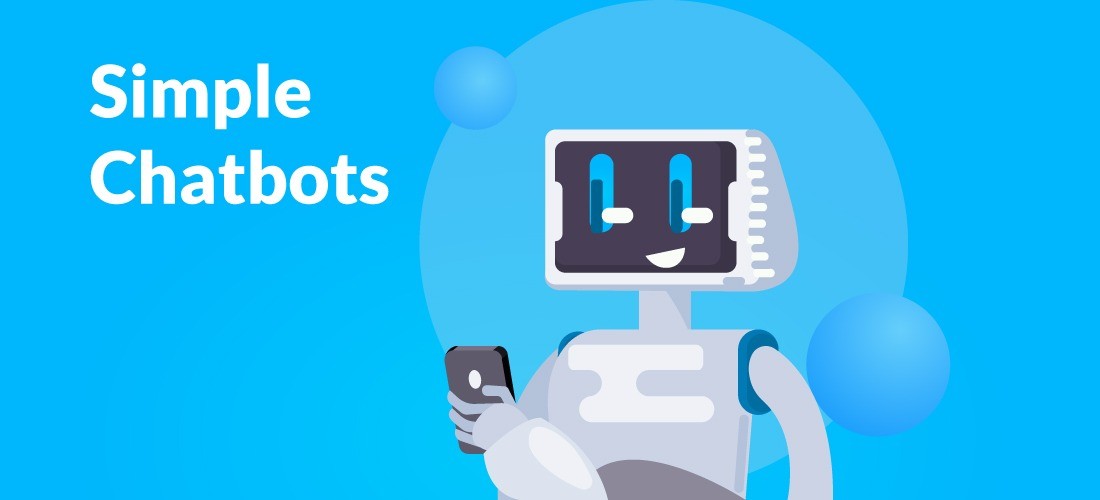 It, often known as rule-based bots, have limited features. They are tailored to the work at hand. 
Consider them to be a conversation version of IVRS.
This implies the bot will ask questions based on established possibilities, and the consumer will be able to pick among them until they get answers to their inquiries.
For example – Ordering pizza.
The flow of the discussion is established when a consumer interacts with a chatbot to order pizza. 
The chatbot will pose the questions in the same manner as an operator asks for your order over the phone.
The size of the pizza, the dough, the toppings, and the quantity of cheese are all factors to consider.
It will then ask for your address as well as your payment method.
The processes are straightforward, and the buyer merely has to click through to finish their transaction.
3. Smart AI Chatbots
While many chatbot apps are simply question-and-answer interfaces, there are also intelligent AI chatbots that go a step beyond.
Smart AI chatbots can handle complex inquiries and learn and get more innovative via machine learning.
Smart AI is a fantastic tool for huge companies that deal with a broad range of incoming requests from a large group of people.
They can handle queries and requests beyond basic FAQs, allowing your company to manage more complicated client interactions.
How to Choose the Best Chatbot for Your Organisation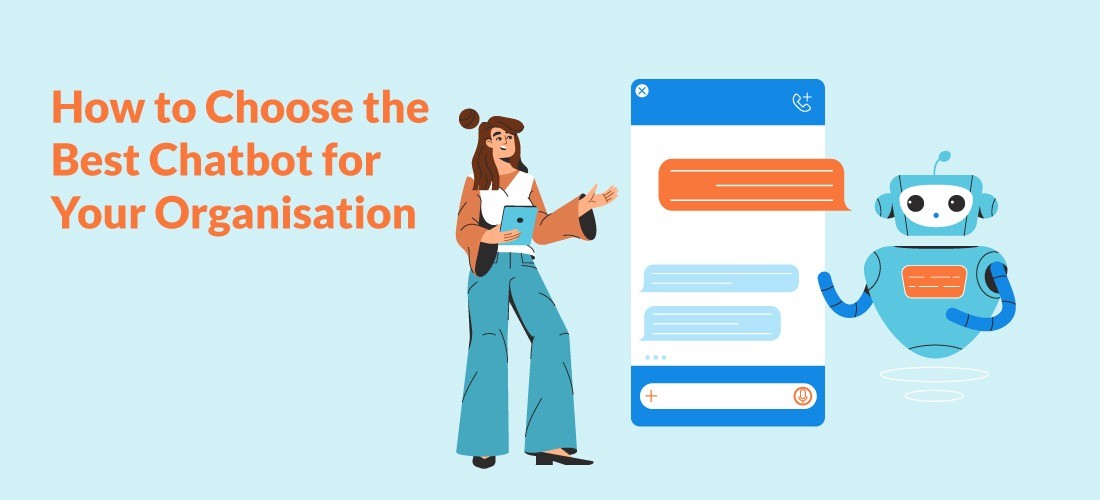 With so many different chatbot options accessible to companies, it may be challenging to go through them all to find the appropriate one for your company. 
There are, however, a few approaches to picking the sorts of chatbots that would work best for your objectives.
Define the issue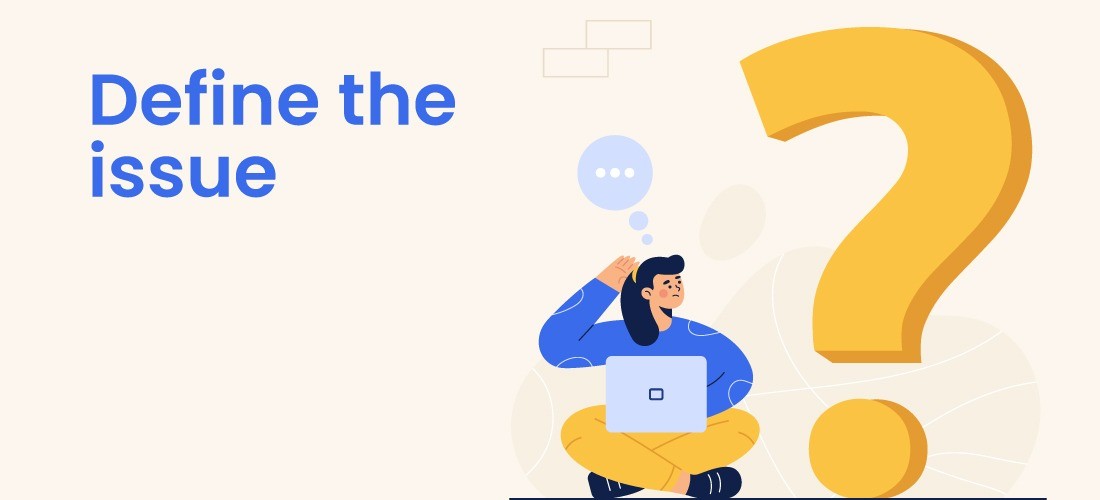 Before comparing chatbot prices and looking into implementation schedules, you need to figure out what issue your chatbot will answer.
Is a bot required to guide consumers to the appropriate salesperson?
Are you attempting to respond to frequently asked questions?
Or are you attempting to move consumers through your funnel to the next stage?
You may start narrowing down your alternatives after knowing what you want to achieve.
Always keep the client in mind while planning your approach since they will be dealing with the chatbot regularly.
Determine Where Your Bot Should Go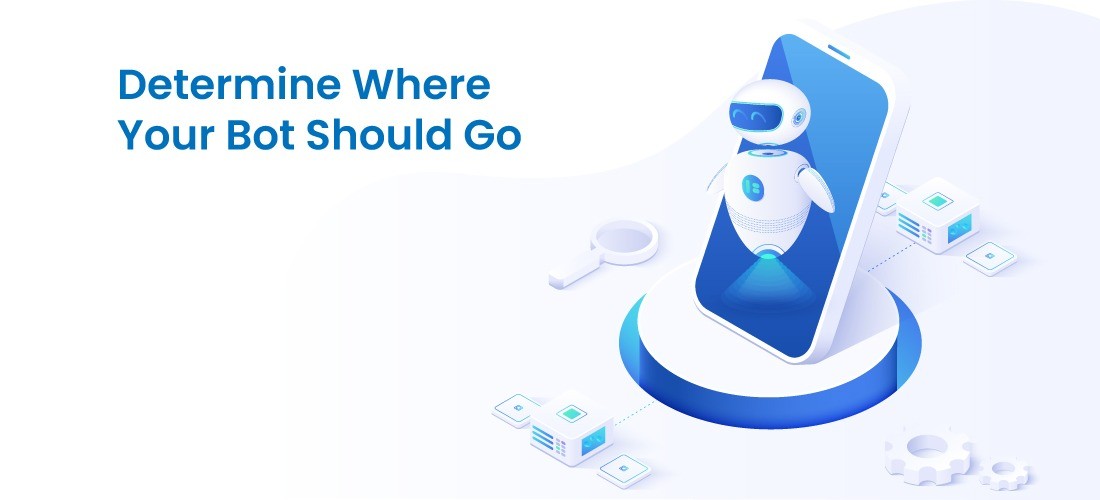 Although chatbots may be connected to various platforms, you may not require all of them. 
Try to figure out where your consumers have problems that a chatbot might solve.
Consider your chatbot approach, and make sure you're providing consumers with a seamless experience.
If you determine that you require a bot for several channels, you'll be able to filter down your selections even further to chatbot programs that can be used in many sectors.
Think Through Your Budget – Types of Chatbots
Varying sorts of chatbots will have different prices.
Sometimes your website platform has chatbot plug-ins, or you may locate affordable apps that can interface with your website.
If you want your chatbot to have a clever AI application or more sophisticated machine learning and natural language processing skills, you'll need to boost your budget.
Decide which kind is ideal for your objectives, and then look for options that fit your budget.
FAQ List
1. What are the many kinds of chatbots?
  Chatbots that are easy to use. Often known as rule-based bots, have limited features.
  Chatbots that are intelligent. 
  Smart chatbots using AI are developed to mimic human-like interactions with clients.
They are one of the most prevalent sorts of chatbots. 
These apps are meant to assist your customers with common queries, such as where to go next, and give more context to aid the customer's journey.
2. Is Alexa a chatbot?
Alexa was created as a chatbot.
Amazon just began releasing a new feature on iOS that allows users to input requests to Alexa and view responses on the screen.
3. Do chatbots use machine learning?
Artificial intelligence chatbots have more human-like skills.
They can memorize what people say to them and retain the knowledge for future encounters since they employ machine learning to build their language abilities.
Conclusion
Chatbots fill a critical gap in customer service and marketing communication.
They assist in organizing, responding to, and directing consumer issues and queries without adding to your team's effort.
Different forms of chatbots are accessible 24 hours a day, 7 days a week, and may enable users in your customer journey pipeline to have a better experience.
Chatbots are a great tool, but they scratch the surface of what artificial intelligence can do for your company.
Read More: Chatbot Development Technologies: Everything You Need to Know