WhatsApp Bot: India is a major market for WhatsApp. WhatsApp is, nonetheless, a major platform in India.
The two sides come together in perfect harmony thanks to a WhatsApp Bot. WhatsApp, on the other hand, has a monthly active user base of 300 million in India.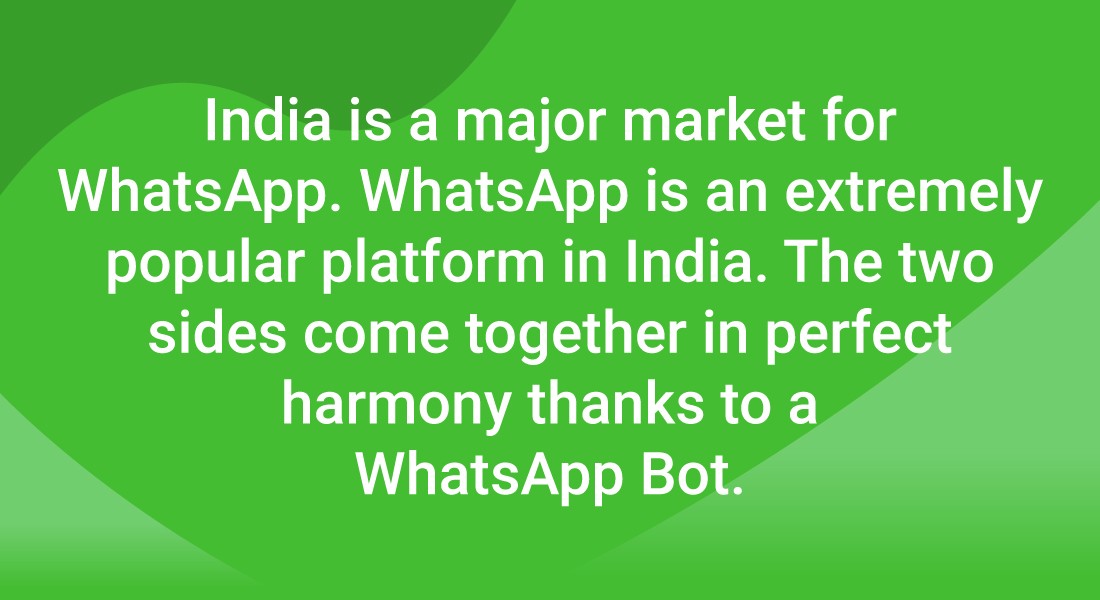 India accounts for about one-fifth of WhatsApp subscribers. When it comes to WhatsApp chatbot India, no other country comes close.
On the other hand, WhatsApp's market penetration in India isn't particularly outstanding. WhatsApp is used by only 28% of Indians, placing it ninth in terms of usage.
When compared to countries like Germany (65 percent) and Malaysia (68 percent), WhatsApp's future success in India appears to be endless.
WhatsApp is quite popular in India. WhatsApp is installed on about 95% of Android handsets in India. According to socioeconomic trends, iOs and Apple devices have similar numbers.
Although urban areas account for the majority of WhatsApp users, rural areas are increasingly adopting the programme. This disparity exists across income categories as well.
WhatsApp is used by all Indians, young and old, rich and poor, urban and rural.
What is the idea of a WhatsApp bot?
Chatbots are referred to as bots in the colloquial sense. Chatbots are computer programmes that mimic human speech.
Chatbots can be anything from Google Homes to automated text bots found at the bottom of websites. For the time being, we'll concentrate on the latter.
These chatbots can be replicated on apps, Facebook pages, and WhatsApp chats in addition to websites.
The backend operation of a chatbot remains substantially the same regardless of where you communicate with one.
Why do I need a WhatsApp chatbot for my company?
Lead generation and customer care automation are two major customer engagement activities that chatbots excel at.
Customer support chatbots, like any effective automation efforts, can save expenses, but the benefits they create in customer experience are considerably more significant.
In time-sensitive client interactions, such as conflict resolution and lead qualifying, chatbots are the most successful tools.
Time is of importance when clients visit a website to make a purchase. During this stage of purchase consideration, questions must be answered in a simple and timely manner.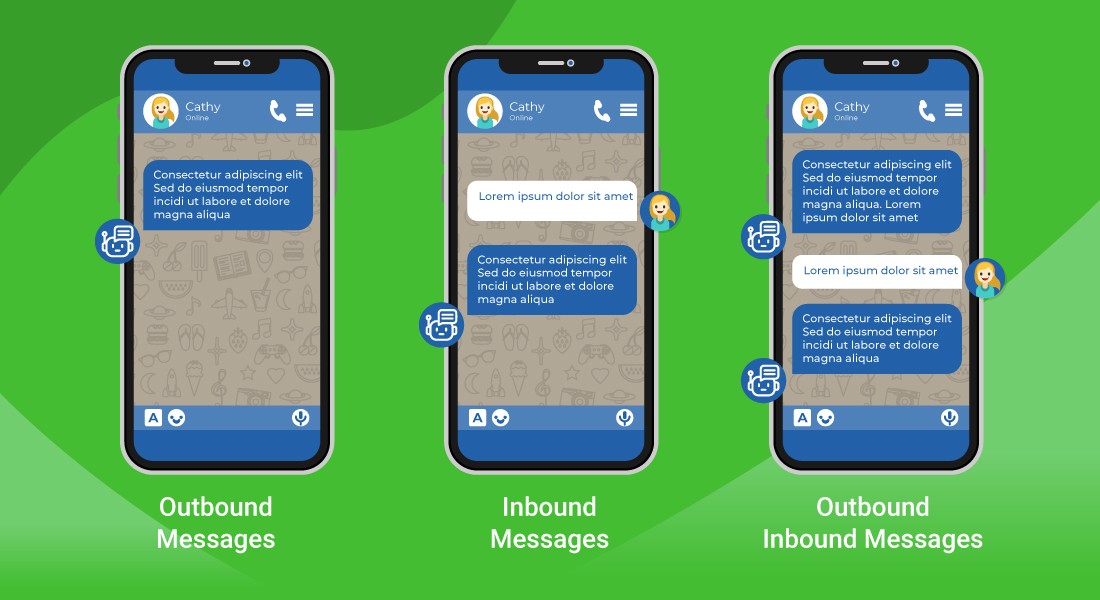 Following the implementation of a chatbot on their website, Indian health insurance carrier Apollo Munich noticed a 900 percent rise in the number of plans sold.
They did so by teaching the bot to reply to last-minute sales inquiries from clients, providing them with the knowledge that helped them make better purchasing decisions.
What is the best way to create a WhatsApp bot?
Chatbots at Nykaa, an e-commerce fashion store, were able to automate over 1.6 million talks, allowing 99.7% of all discussions to be handled in less than 30 seconds.
A well-designed chatbot can enhance customer satisfaction beyond existing systems, just as emails made for faster response rates and greater inquiry closure rates than postcards.
When it comes to monetizing WhatsApp, the company is stepping carefully so as not to irritate its existing user base.
WhatsApp achieves this by letting only a small number of certified companies and suppliers into their network, preventing any opportunity for misuse.
Yugasabot allows you to design and automate WhatsApp bots from a single platform.
This means you can design, construct, and deploy your own WhatsApp Chatbot in a fraction of the time it would take with competing providers.
Yugasabot is also one of the few companies that provide extensive integration.
Yugasabot can power chatbots on websites, applications, and Facebook pages, giving you a single interface to manage all of your conversations.
Read More: WhatsApp Chatbot for Businesses: A Complete Guide