Companies across the world trust us
Yugasa Bot is an AI enabled and NLP based Chatbot framework of Yugasa Software Labs. We have served clients across multiple domains.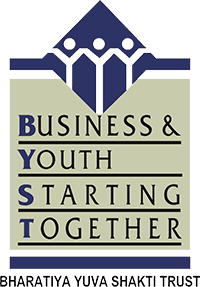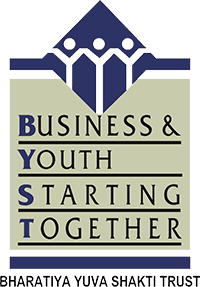 Automate business communication
Assist your patients 24×7 in 100+ languages with YugasaBot. Connect with them on Whatsapp.
You do not need to spend a fortune on providing patient support anymore. A penny saved is a penny earned. Deploy an efficient AI-enabled Chatbot and cut down your expenses on promotion and support by 30% to 50% with YugasaBot. Offer your patients a facility for appointment booking, lab test booking, billing, teleconsultation, reports collection, and more on Whatsapp.
This is not all. You can integrate YugasaBot with your existing IT infra. We will provide you with handheld services to connect YugasaBot with your existing HIMS, Website, Mobile App, Billing, and even Ticketing System.
Starting from a single-doctor clinic to a large hospital facility, YugasaBot can address everyone's needs in an optimized manner.
Still selling online in traditional way?
Selling online through a mobile app, website or marketplace is old fashioned.
Is your business suffering any of the following problems?
People forget your brand/website or uninstall your app.
You pay huge money to marketplaces yet don't get loyal customers.
People contact you but leave as they do not get needed support
Your intended audience does not get to know your offers
Your CAC is high & your customer support cost is higher.
Can't reach promising prospects and existing customers again
All this is happening because you are not updating yourself with time. Start selling on the world's most used platform; WhatsApp.
Tailor made chatbot for you
You worked hard over the years to stand different from your competitors. You always denied to accept 'One Size Fits All'. Get a Yugasa Bot chatbot made specially for you.
Lead generation
Yugasa Bot compliments Digital Ad campaigns for better visibility. Ask us to explain this in more detail.
Customer support
Yugasa Bot attends distressed or frustrated customers 24×7 resulting in better customer relationship.
eCommerce
With Yugasa Bot's intelligence, answer every product query and win a satisfied customer forever.
HR assistance
Fuel your HR practices with virtual assistant and offer your employees with instant solution.
Delivery tracker
Enable 24X7 conversational AI for your customers to track their orders delivered by you.
Print to digital Ad
Let your print ads be more engaging and informative for your prospects through conversational AI.
Ticket selling
Introduce Artificial Intelligence to sell event tickets online over your website or whatsapp.
Digital promotion
Embrace newer ways of digital promotion. Use Whatsapp Chatbots for promoting your business.
Appointment booking
Allow your visitors to converse with chatbot to seek your availability and book appointment accordingly.
Why Yugasa Bot is best for you
Yugasa Bot brings state the art features which are unique and help you achieve your business goals with ease.
Highly intuitive admin to manage Yugasa Bot
Managing Yugasa Bot's intelligence does not require any coding knowledge. Multiple admins can access the section on Web as well as through Mobile App.
Integrations you will admire
Hook up your Yugasa Bot with industry leading Sales, Support and Services apps to automate your workflow

Blog
Hook up your Yugasa Bot with industry leading Sales, Support and Services apps to automate your workflow