Why do you need a chatbot for
your health organization?

More Patients. Serve More

Most affordable AI Chatbot in India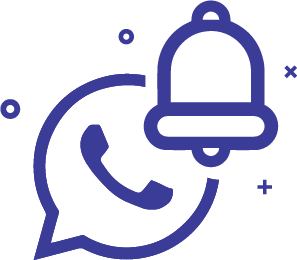 WhatsApp notifs. Stay connected.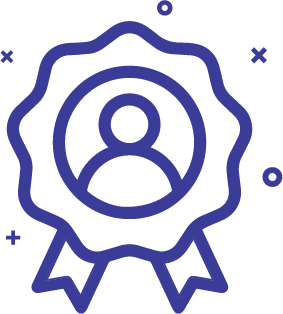 Better CX and customer loyalty

24×7 support. Zero keeping them in wait

Support 100+ Languages
Can there be a Chatbot for you also?
An individual doctor, a small hospital, a large hospital, or an online telemedicine platform, chatbots are made for everyone. Your chatbot features are decided on the basis of the organization type and required use case.
Doctor / Professional
Your bot is like your PA. It can take your appointments and send you reminders. And it comes on 1/10th of the Human PA cost.
Small Hospital
Get a 360 Degree solution from YugasaBot to start offering your patients appointment booking and 24×7 support over Whatsapp
Large Hospital
YugasaBot can seamlessly integrate with your HMS or CRM and start assisting your patients over Whatsapp, the app which they know the best.
Telemedicine
Users use apps like napkins. They use and uninstall it. But no one ever uninstalls the app. Stay connected with your patients over Whatsapp.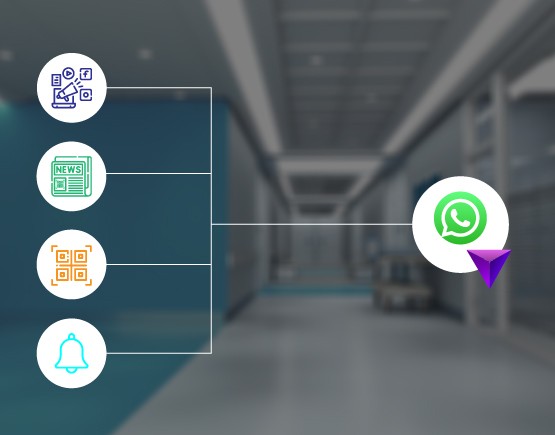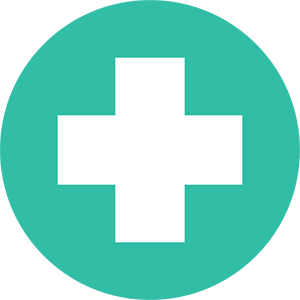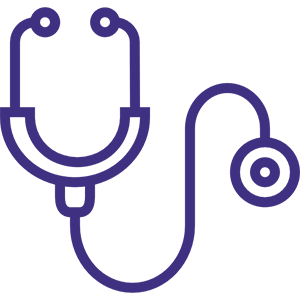 How to start using a chatbot?
Open a new channel of reaching out to your prospective patient through the world's most used app, WhatsApp. Bring patients on your Whatsapp Chatbot through different mediums and provide your services to them on an app, which they would never uninstall.
Digital Ad to WhatsApp Bot
QR Code in Print Media to Bot
'May I help you' QR codes in hospital
Send WhatsApp Notification to your database
Offer your services on WhatsApp
40 Crore users use WhatsApp in India and this strength is increasing at a rate of 16.6% per annum. It is rare that a user uninstalls WhatsApp. Having your chatbot assisting your customers through WhatsApp is the best thing you can offer to your customers. A user can
Register himself in your hospital or on your app
Book lab tests or doctor's appointment
Pay you online
Check status of patient reports
Seek general support about your terms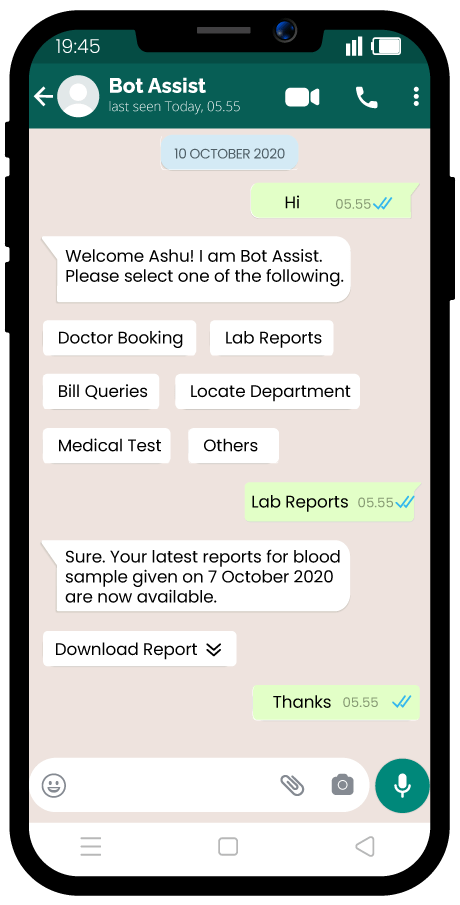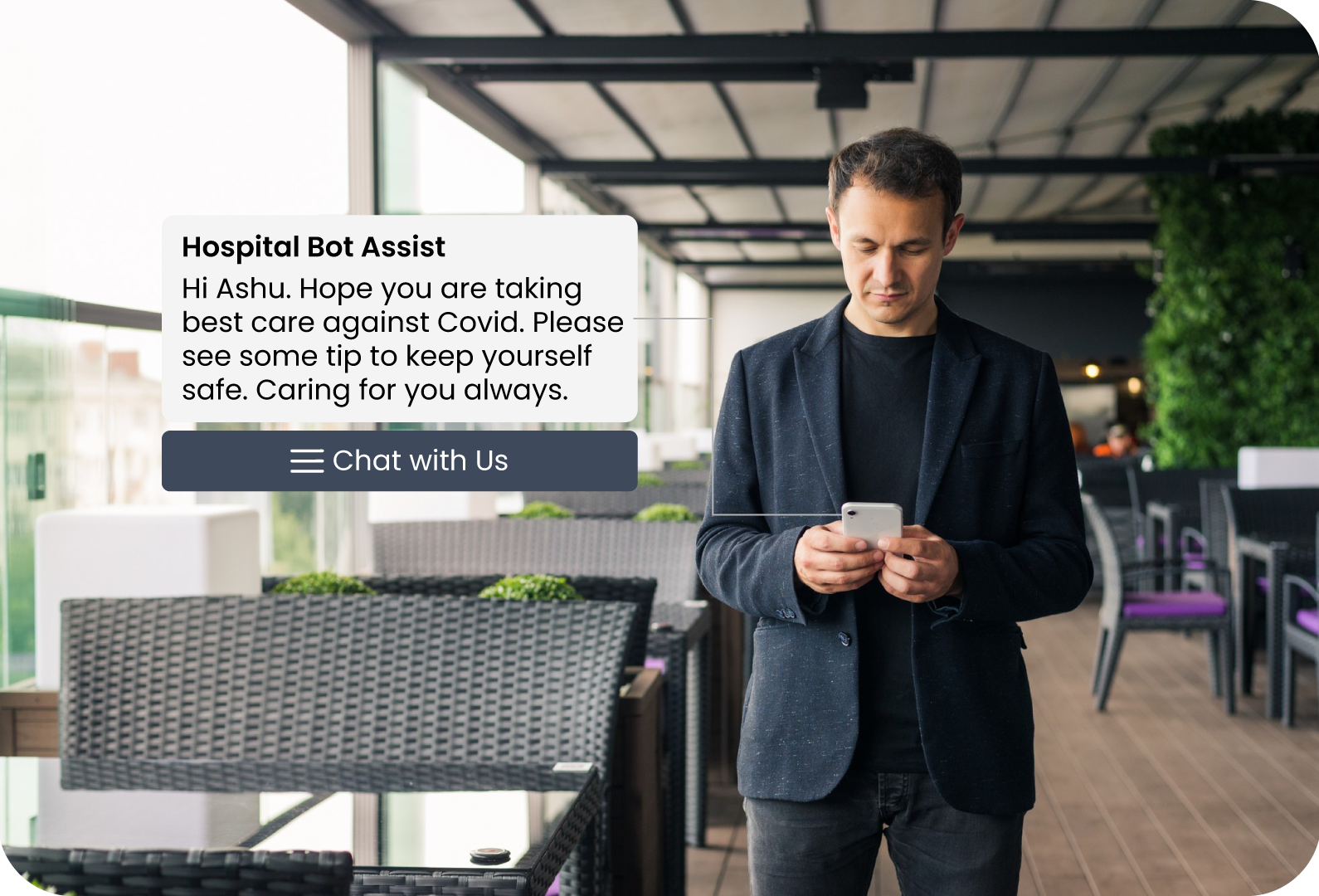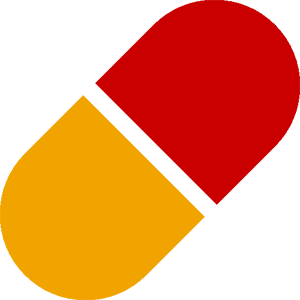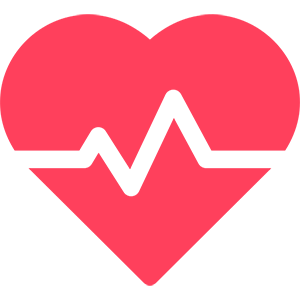 Staying connected increases customer loyalty.
Out of sight is out of mind. Customers forget about you because they do not see you around. But with YugasaBot on WhatsApp, your customer loyalty increases by 40%. You can send promotional messages to your customers and prospects through YugasaBot under your campaigns like 'Shop More and Pay Less This Weekend. Since people never uninstall WhatsApp, hence they will keep seeing your brand through your tips notifications and you will be able to upsell and cross-sell to them more. And guess whatt, all this on reduced CAC (Cost of Acquiring Customer)
Companies across the world trust us
Yugasa Bot is an AI enabled and NLP based Chatbot framework of Yugasa Software Labs. We have served clients across multiple domains.

What's more for you in the YugasaBot Bag?

Informative Dashboard
The Bot talks with your visitors & collects data like communications, contact details, and more. Yugasa Bot's dashboard gives meaning to that data.

Inbuilt Mini CRM
YugasaBot communicates with all your digital visitors. It's inbuilt mini CRM helps you revisit, manage and download those communications.

Language Support
Yugasa Bot is a global citizen and knows 100+ languages of the world. Give your visitors the ease of communication in their preferred language of choice.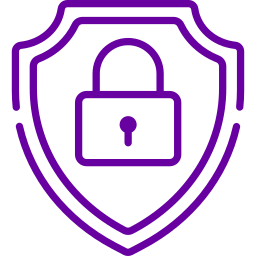 Security
We are a GDPR compliant, VAPT tested, and are hosted on secured servers. Your bot remains active and keeps talking intelligently to your customers 24×7.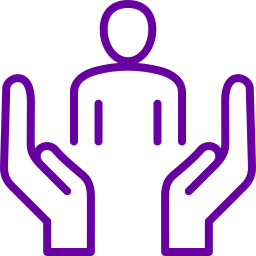 Yugasa Care
YugasaBot is a no-code platform and can be self-managed after little training. But unlike many other SaaS platforms, we stay available to listen to you and handhold you when needed.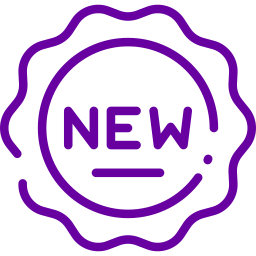 New Feature Releases
Our team keeps building newer features in Conversational AI. Features good for all businesses are released free of cost. We love our customers growing with us!
How easy it is to implement a Chatbot
It's one of the simplest and most seamless processes with YugasaBot.
Handholding
Yugasa collaborates with your team to design the chat flow and make the bot intelligent around your services.
Whatsapp
We do handholding in getting your WhatsApp account approved and integrating it with your AI-enabled bot.
Integrations
We do the API implementations of your Database, CRM, WooCommerce, Shopify, Magento, and More.
HACK
Human-Agent Control Kit enables your support team to assist your patients mannually in case the bot hits a fallback
Self Management
With very little training, your IT team can manage the bot's intelligence and send WhatsApp notifications