What Our Partners Say About Us
YugasaBot is a highly scalable, cost effective and a feature rich solution with couple of patents filed in its name. Our partners have found us committed and have acknowledged the product being futuristic and the need of the hour. Scroll through some of those to know more. Let us join hands and begin our journey of being together.









Features of Yugasa Bot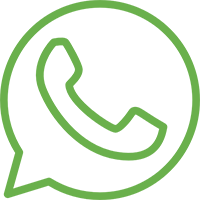 WhatsApp Integration
Whatsapp has become one of the most preferred platforms to talk business. Attend your customers 24×7 with Whatsapp Chatbot.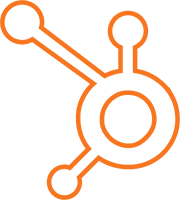 HubSpot Integration
Yugasa Bot has integration with Hubspot to let all Yugasa Bot communication show in your Hubspot CRM itself.

Facebook Integration
Let your prospects interact with an intelligent assistant 24×7 on your Facebook Page and FB Ads. Attend every opportunity with your best.

Informative Dashboard
Making sense out of data is important. As Yugasa Bot talks with your visitors, it collects various types of data like communications, contact details, location of the visitor etc. Yugasa Bot's dashboard gives a meaning to that data.

Inbuilt Mini CRM
Yugasa Bot will communicate with every kind of visitor coming on your platform. Some potential customers and others may be just visitors. Yugasa Bot's inbuilt mini CRM will help you revisit, manage, filter and download those communications.

Language Support
Yugasa Bot is a global citizen and knows 100+ languages of the world. Give your visitors the ease of communication in their preferred language of choice.

Hand holding tutorials
The help section of Yugasa Bot is loaded with well organized video tutorials for different sections of Yugasa Bot Builder. There is also a supporting Yugasa Bot available in the admin section to resolve your queries and take your comments.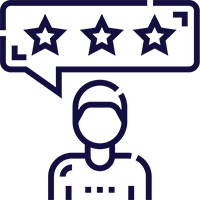 Smart Preview
Your website is your business' face to your customers. From Yugasa Bot's admin panel you get complete control on how should Yugasa Bot look like on your website. You can even preview a version of Yugasa Bot's look and feel before making it live on your website.

Bot Builder
The easy to use Bot Builder of Yugasa Bot lets any layman to create, manage and make Yugasa Bot intelligent with few clicks. No coding needed, no technical know-how needed. Making Yugasa Bot intelligent is a breeze.