NASA uses AI on Mars: By 2022/23, NASA to undertake a 'smart space probe' with AI to search evidence of life on Mars. Artificial Intelligence ( AI), through a new algorithm developed by NASA Goddard Space Flight Center (GSFC) scientists, will explore life on Mars to identify any signs of alien life on the red planet.
The AI system onboard the European Space Agency (ESA) Rosalind Franklin 'ExoMars' rover will be ready for deployment in 2022/23. The new rover will be tested on the red planet. In the near future, it has been planned to also use it in the icy moons of Jupiter and Saturn, far away from Earth.
NASA uses AI on Mars –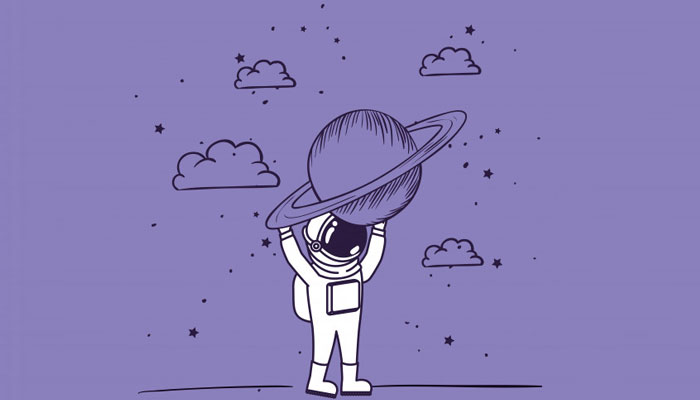 The AI system analyzes the rover data on Mars, and then prioritizes and determines what to send back to Earth, addressing cost and technological obstacles while saving time and money. While lauding her team's efforts on this breakthrough technology, Victoria Da Poian, lead researcher, NASA GSFC said, "It means that over time we'll have moved from the idea that humans are involved with nearly everything in space, to the idea that computers are equipped with intelligent systems." At the Goldschmidt Geochemistry Conference, which was basically held from 21-26 June 2020, Da Poian and her colleague Eric Lyness, the software lead in the Planetary Environments Lab at NASA GSFC, discussed the work and the way forward.
Da Poian and Lyness equipped the Mars Organic Molecule Analyser (MOMA) AI device to analyze hundreds of rock samples and thousands of experimental spectra. MOMA is a futuristic device based on a mass spectrometer, capable of analyzing rock samples for past and present geochemical signatures aka proof of life. It'll land on Mars in 2023 inside the ExoMars Rosalind Franklin Rover. The AI program uses a neural network algorithm to process the spectrum of an unknown compound and categorizes it correctly with an accuracy of up to 94 percent.
"We need to prioritize the volume of data we send back to Earth, but we also need to ensure that in doing that we don't throw out vital information. This has led us to begin to develop smart algorithms which can for now help the scientists with their analysis of the sample and their decision-making process regarding subsequent operations, and as a longer-term objective, algorithms that will analyze the data itself will adjust and tune the instruments to run next operations without the ground-in-the-loop and will transmit home only the most interesting data," said Poian. Although the device will continue to send most data back to Earth from Mars, in the future the AI will have more autonomous control over the data being sent back to Earth as the later systems travel to the outer solar system.
Read More:
Lyness concluded by saying, "The mission will face severe time limits. When we will be operating on Mars, samples will only remain in the rover for at most a few weeks before the rover dumps the sample and moves to a new place to drill…In the future, as we move to explore the moons of Jupiter and Saturn, we will need real-time decisions to be made onsite…it can take 5 to 7hours for a signal from Earth to reach the instruments, so this will not be like controlling a drone, with an instant response. We need to give the instruments the autonomy to make rapid decisions to reach our science goals on our behalf."