Marketing Bots: According to Outgrow, 3 out of 5 millennials have used chatbots at some point in their life.
According to Gartner, by 2023, 30% of customer service firms will use AI-enabled process orchestration and continuous intelligence to perform proactive client services.
Furthermore, incorporating AI into multichannel customer engagement systems will increase operational efficiency by 25% by 2025, according to Gartner.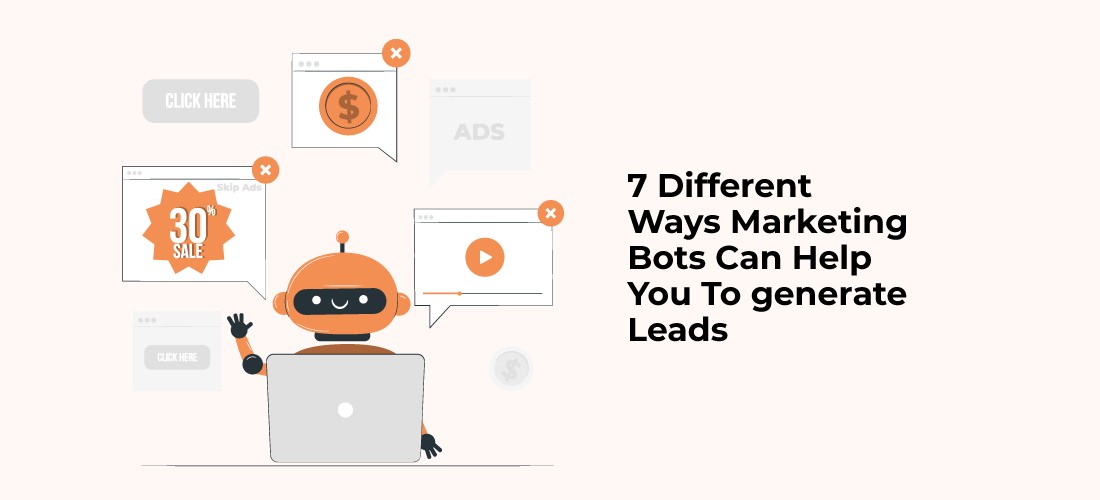 The last year has changed customer dynamics and redefined what "simple" and "seamless" customer service means to them (CX).
With customers turning to online brands around the world, AI has emerged as a primary priority for businesses looking to meet the demand for rapid and tailored customer interactions.
Chatbots have indeed aided firms in meeting customers at their preferred touchpoints, establishing long-term connections, and supporting what most companies refer to as the "new-age" customer experience.
What exactly is a marketing bot?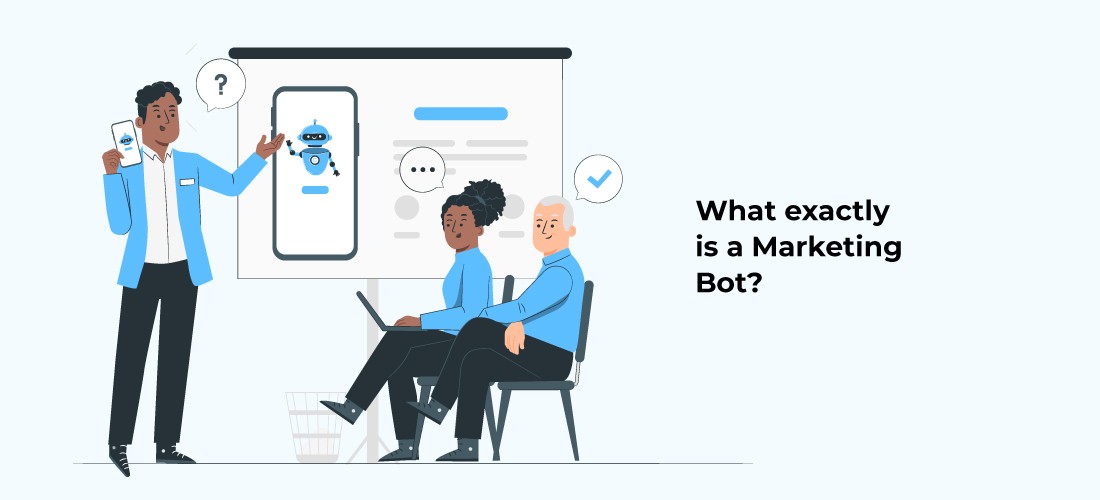 A marketing bot is a software that allows a company to automate some marketing activities.
So, here are the top 7 methods marketing bots are assisting businesses in generating leads:
Gain a deeper understanding of your target market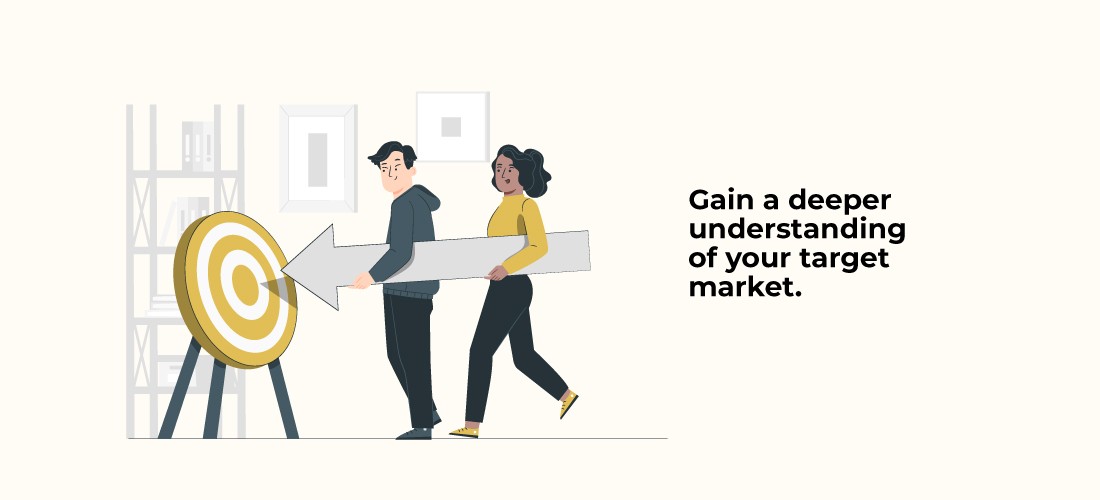 Understanding the target audience is the cornerstone for converting leads for every company.
When a visitor comes to the website, the bot greets them with a message like "Want to learn more about Product X?" To get started, simply say HELLO."
The beginning of potentially beneficial interaction with the prospect is marked with a fun welcome message with a human-like touch.
The bot then asks a few qualifying questions to better grasp the prospect's intent and provide appropriate product and service recommendations.
Customers Should Be Segmented For Targeted Nurturing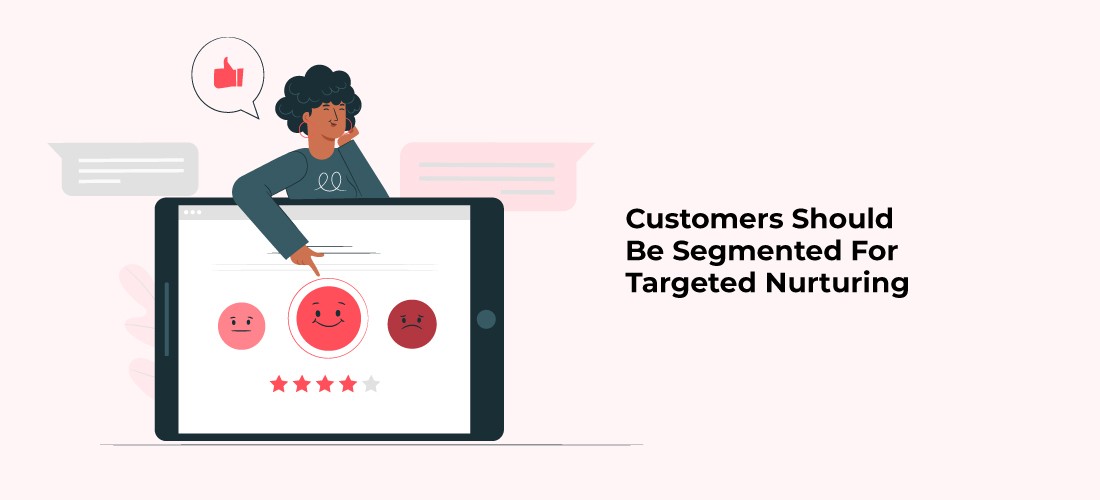 To enable more relevant engagement, segmentation entails profiling the audience based on characteristics such as region, organization size, revenue, and business needs.
AI chatbots can be designed to segment audiences based on acquired data, give relevant marketing messaging to nurture leads appropriately, and boost the likelihood of conversion.
At-Scale Automatic Lead Pre-Qualification- Marketing Bots
 Customer-facing chatbots can provide exceptional conversational experiences for customers while also automatically qualifying potential leads.
Even when sales professionals are busy or unavailable, a conversational AI bot can qualify leads by asking a predefined set of industry-specific questions.
As a result, qualifying leads can be directed to the sales team for more focused nurturing.
Using a Live Chat Widget in conjunction with a Marketing Bot
Even when a human agent is unavailable, most brand websites use a live chat widget to help expedite communication, deliver real-time responses, and boost lead creation.
Use Marketing Bots to Schedule Appointments Around the Clock
B2B companies frequently receive several requests for demos and one-on-one consultations. Qualified leads can be guided to plan product demos and sales meetings using conversational AI chatbots.
They can gather pertinent information, suggest appointment times, and provide booking confirmations to meeting attendees.
Use multilingual customer-facing bots to get qualified leads from all over the world.
Most businesses in today's increasingly digitized business world have a customer base that spans multiple geographies.
Prospects are more likely to engage with brands that speak their native language and are familiar with cultural subtleties.
Implementing a multilingual customer-facing bot allows businesses to reach across borders and communicate with leads from all around the world, enhancing engagement and conversion.
A multilingual bot also gives customers an advantage over the competition and boosts the chances of converting leads from all around the world.
Using Triggered Messaging to Recapture Interest- Marketing Bots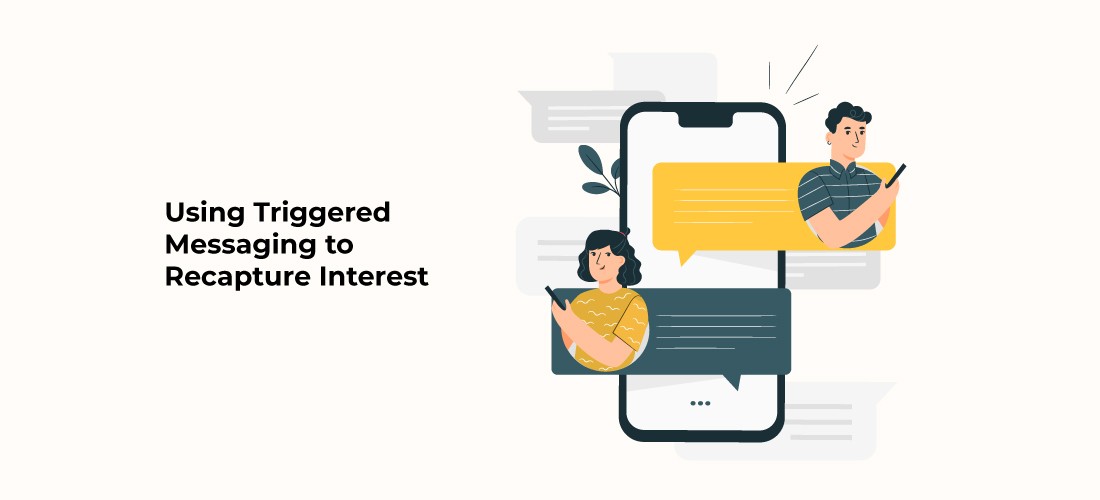 Customers may not be adequately engaged, have difficulty browsing the brand's website, or have product-related inquiries at times.
Customers may attempt to leave the website at other times, and businesses may seek to lure them back in.
Final thoughts
Chatbots have a significant impact across the business spectrum, including sales, service, and marketing.
Marketing Bots: AI bots, in particular, are boosting marketing methods and assisting firms in personalizing messaging and gaining devoted clients.
Even if a company's marketing goals are different, such as lead generation or customer engagement, bots can assist in all instances by rethinking how customers communicate.
So all you have to do now is identify a clear goal, which will aid in the development of successful chatbots and the scaling of your conversational marketing approach.
Read More: How to Manage Lead Generation using Chatbots