Restaurant Chatbots: We all know that we want it as soon as possible when it comes to food. Whether you want a special meal for you and your family or want to spend your weekend with delicious cuisine, if you're going to order it, you want it as soon as possible.
The best approach is to use a restaurant chatbot.
Also, if you don't want to order it and instead want to go out and eat at a restaurant, you may want to find out where the closest excellent restaurant is or book a table, among other things.
These duties were challenging to complete before AI, but today they can all be done by a simple Foodbot.
You can order meals at home, book a table, and select the finest restaurant for you quickly by using your fingers.
You're probably aware that Foodbot can assist you in automating all of the tasks mentioned above.
A restaurant chatbots can give you a customized customer experience that you, prospective customers, would like.
Consequently, you'll be able to improve client satisfaction and generate more leads.
Managers and proprietors of restaurants: What are your primary business goals? (Or, for agencies, what are your restaurant clients' primary objectives?) If any of the following are present:
Boost the quantity of individuals that come to your place of business.
Continue to attract new customers.
Create a consistent and pleasurable client experience.
More promotions should be advertised.
Obtain catering and event leads.
It's past time to investigate Messenger chatbots. All of the above may be done on autopilot with the aid of bots.
They provide a customized, one-on-one conversation experience for former and future customers at scale. Consequently, there may be an increase in client loyalty and income.
What Can a Chatbot Do for Your Restaurant?- Restaurant Chatbots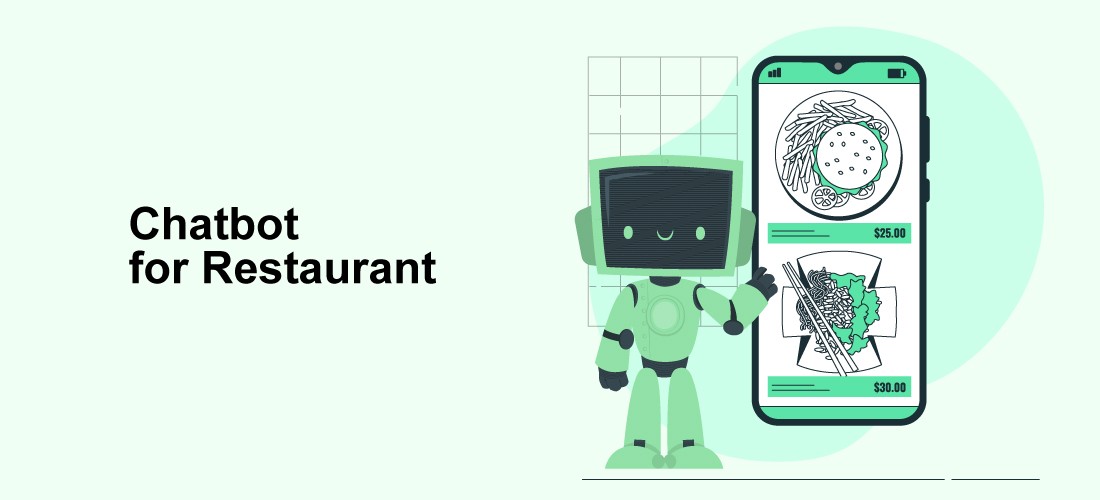 Chatbots are great at increasing consumer interaction, whether online or at your restaurant. Through an engaging, conversational interface, they may make suggestions, accept orders, provide special promotions, and address any questions or concerns customers may have.
You may experiment with a variety of Foodbot concepts. The procedure is fast and straightforward and may lessen the likelihood of a conflict.
Here are eight instances of how employing a restaurant chatbots may help you improve your company daily:
1. Improve Reservations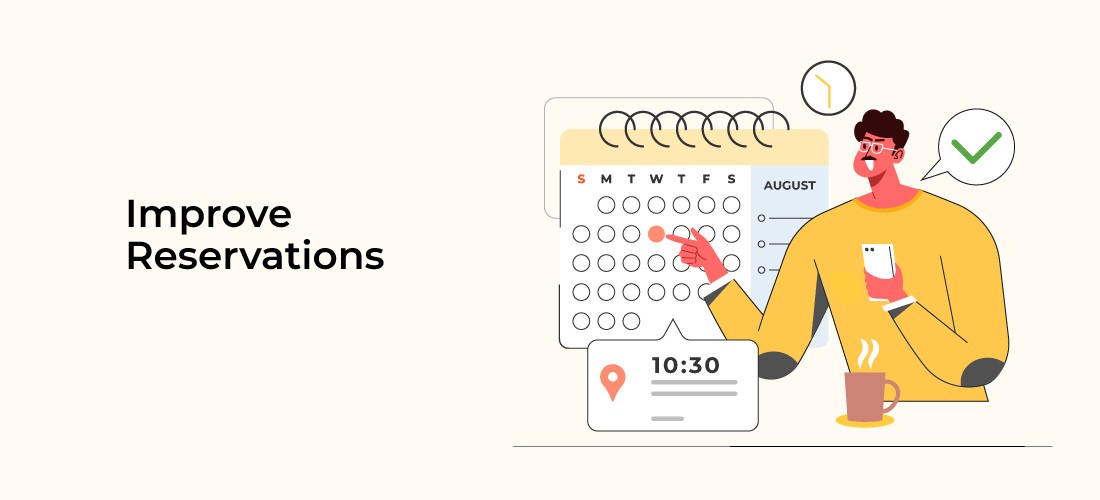 Managing bookings and receiving client orders may be a time-consuming operation, particularly now that there is a wide range of internet takeout options. As a result of human error, charges may go wrong from time to time.
You'll be able to communicate with consumers rapidly if you use a chatbot on your website, app, social media accounts, or phone system.
Chatbots can automate these time-consuming activities while ensuring that orders are 100% correct. Customer trust and loyalty will increase if human mistake is minimized.
2. Follow-up on the feedback
The contemporary customer relies on reviews from prior diners on sites like Yelp and TripAdvisor to make restaurant decisions.
It's critical to have favorable listings on these sites, but individually following up with each client to urge them to do so takes a long time.
Chatbots may remind your consumers to submit feedback regularly. They will also help you in acquiring their agreement to email them following their visit throughout the booking process.
They make gathering customer feedback and reviews simple and fast.
3. Make Table Service Easier- Restaurant Chatbots
You've probably gone to a restaurant where the waiter or waitress seemed to forget about you, causing you to wait a long time for your meal.
However, this annoyance may be minimized by using chatbots, ensuring that every client has a positive experience and is treated promptly.
Using chatbots, you can easily order meals. Take a peek at how the restaurant's chatbot takes orders.
4. Make takeout and delivery easier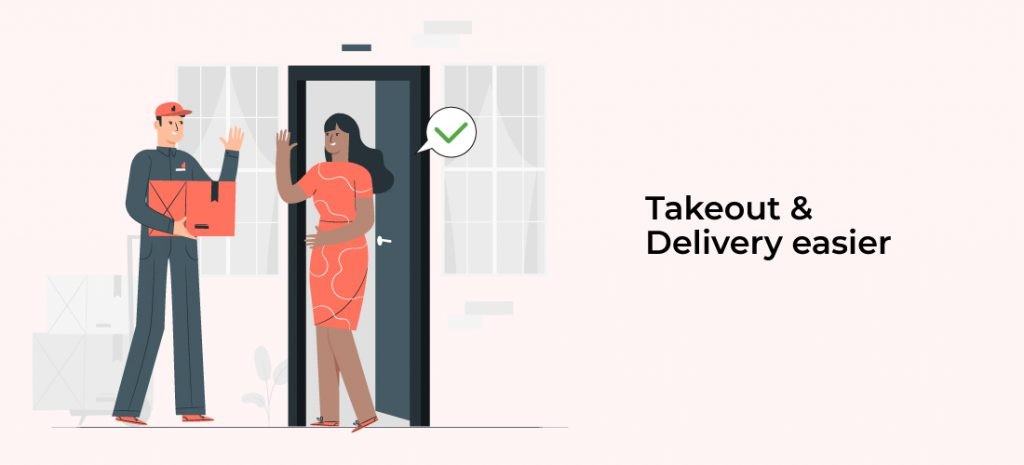 Customers could find ordering a takeaway to be difficult. Chatbots, on the other hand, shorten and simplify the process.
They may place an order with your restaurant on Facebook or via the chat window on your website while conversing with the chatbot.
It's a fantastic alternative to phoning you or using an app to place an order.
5. You will save time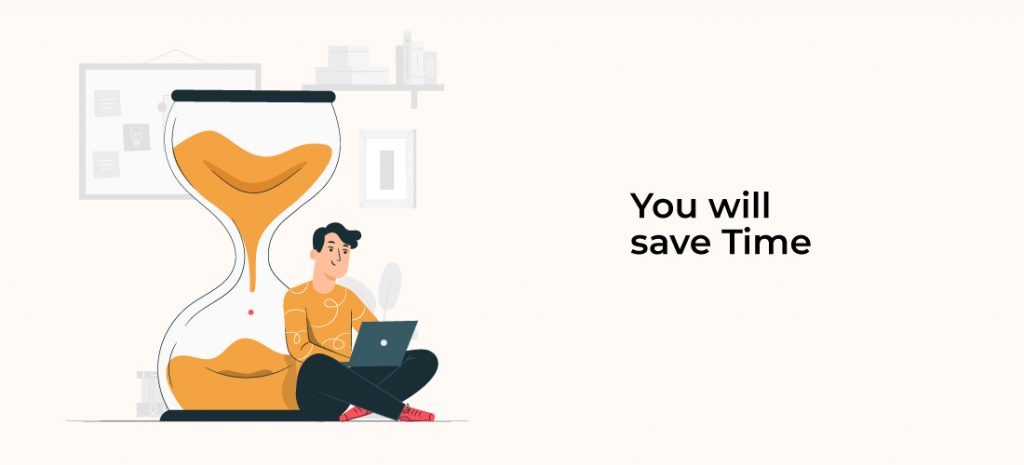 According to Tidio's study, one out of every nine customer inquiries is concerning their delivery status.
If you're a restaurant that offers takeout, a chatbot for restaurants can answer these inquiries for clients right away.
It has the ability to save time for your employees. Using a Delivery Tracking Chatbot, which gives clients up-to-date delivery information, may further alleviate any fears.
Benefits of Using a Chatbot at a Restaurant
A chatbot is quickly becoming a necessary component of any omnichannel marketing plan.
The phrase "Omni-channel" refers to many channels working together in unison to achieve the same goal – a better customer experience and more sales.
Food businesses employ this marketing technique to enhance the look, performance, and brand image of any platform and device their consumers may use throughout their purchasing experience.
You may use a website, social media platforms, a mobile app, messaging services, and chatbots.
Consumers now want quick responses to their questions. They also expect to be able to communicate with a company's representatives in various ways, with real-time access from any device and from any place.
Improve your understanding of market demand.
One of the benefits that an FMCG chatbot may provide to food companies is gathering data that helps businesses better understand their consumers' demands.
Your chatbot, for example, may collect information to identify which of your recipes is the most popular. It will assist you in developing a more efficient marketing approach.
Furthermore, by automating the monitoring, collection, structuring, and storage of customer questions, chatbots for restaurants make query analysis easier.
Food companies may better understand consumer demand and increase efficiency by deploying chatbots and analyzing inquiries.
Restaurant Chatbots– Availability 24 hours a day, 7 days a week, and prompt response
What's more, guess what? Nobody enjoys waiting a long time for an operator to answer the phone and explain if it is possible to request more cheese for a pizza after a courier has already left the restaurant to deliver the order.
When a customer calls a customer service center, a system automatically connects them to a chatbot.
Customers may get tailored advice in a surprisingly short period. Because chatbots may function 24 hours a day, 7 days a week, you'll always be able to take care of your consumers.
As a result, it will assist you in increasing brand loyalty.
Construct a chatbot for your restaurant. What are you doing now?
A chatbot is an excellent tool for increasing sales, improving customer service, and attracting new customers to your restaurant.
Sign up for Yugasabot for free or upgrade to our Pro plan for even more features and functionality.
Building a bot with Yugasabot requires no code or prior knowledge so that you can get started right away!
So, what are your opinions on restaurant chatbots? It's the ideal moment to develop a chatbot to help your restaurant grow.
Read More: How Restaurant Can Boost Their Business With WhatsApp Chatbot?