Google My Business is a tool for marketing for businesses, as we already said. 
To increase your visibility on Google, use this excellent tool.
Say you have a particular store in mind to visit.
Naturally, you may learn more about it by searching Google.
In any case, Google My Business is responsible for the data that shows up when you search for the store.
Your business profile on Google includes information like a phone number people can call directly, the location on a map, and the hours of operation.
A business profile is also open to anyone's claim of ownership.
You can, however, claim Each button is labeled "Request a quote" or "Request a booking."
Control your business profile by creating a Google My Business account.
In addition, you may get other free options that can increase your Google visibility. 
BENEFITS OF USING GOOGLE MY BUSINESS?
Yes, the features are free, and the setup is simple.
Everything throughout is wonderful.
But are those the sole advantages of utilizing Google My Business? Well, no.
Using Google My Business and Google My Business messaging has a lot of advantages.
Without further ado, let's review a few of them right away!
IT ELEVATES CUSTOMER SERVICE
Customer service is crucial if you want your firm to prosper.
Customers will come back and make repeat purchases if they feel that you are approachable and helpful.
More people will return as a result of greater customer service.
Customer service can be improved simply by using Google My Business messaging.
Today's consumers need prompt responses.
They demand immediate responses, regardless of when they contact you.
Google My Business message is here to help.
The message bubble will be removed from your profile by Google if it sees that you don't respond within 24 hours.
It will also let you know that you must prioritize providing excellent customer service and respond to messages right away.

A BETTER UNDERSTANDING OF YOUR BRAND BY CUSTOMERS
You can communicate personally with customers through Google My Business messaging.
You can include an automated welcoming message in your conversation, as we previously mentioned.
This message can convey your brand's look to customers and reflect your brand.
For instance, your message should adopt that tone if your brand is friendlier and more laid back.
Or perhaps you want to be perceived as a more respectable brand.
Your communication should therefore be more official and direct.
All of these will increase the uniqueness and recall of your brand.
ALLOWS YOU TO GROW YOUR BUSINESS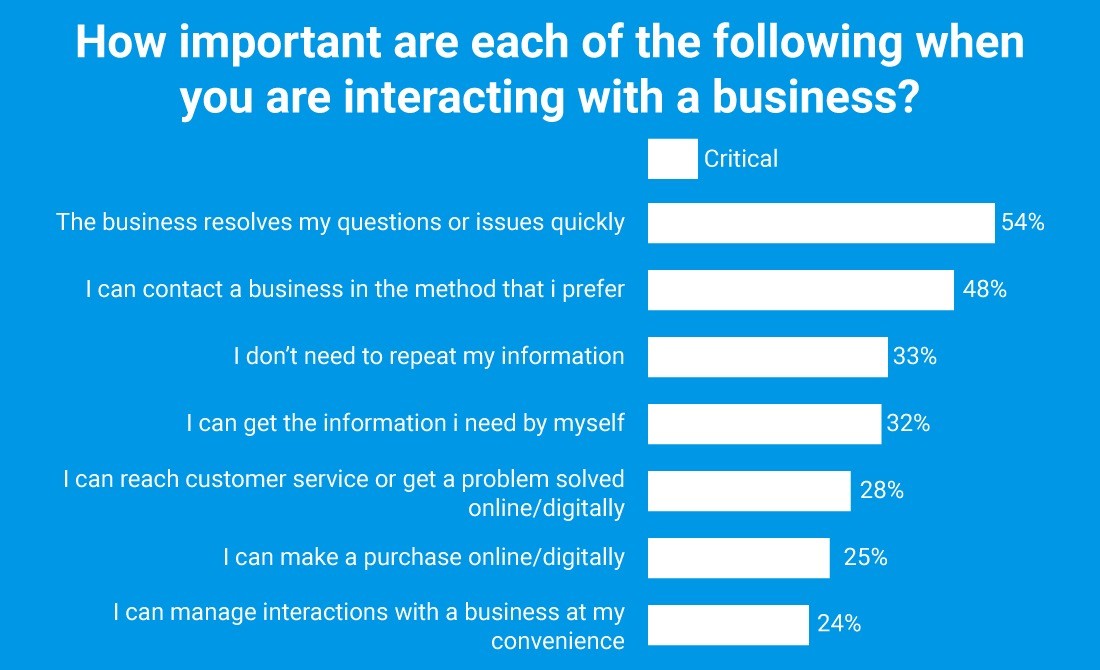 More messaging options for Google My Business are coming soon, so pay attention!
Google wants to make further improvements to the messaging function.
Two additional messaging buttons will be included, it is planned.
The buttons "Request a quote" and "Request a booking" are located on the page.
The consumers will be taken to a form through these buttons.
With these buttons, they can directly get a quote or a reservation.
Therefore, these features will save time and make your consumers' lives easier.
The Google My Business messaging tool's loyalty feature is another fantastic advantage.
On how Google My Business message can increase brand loyalty, CleverClicks has produced an entire post.
Thus, another fantastic benefit of using this technology is to increase brand loyalty.
Here are a few things you should remember when using Google Business Messaging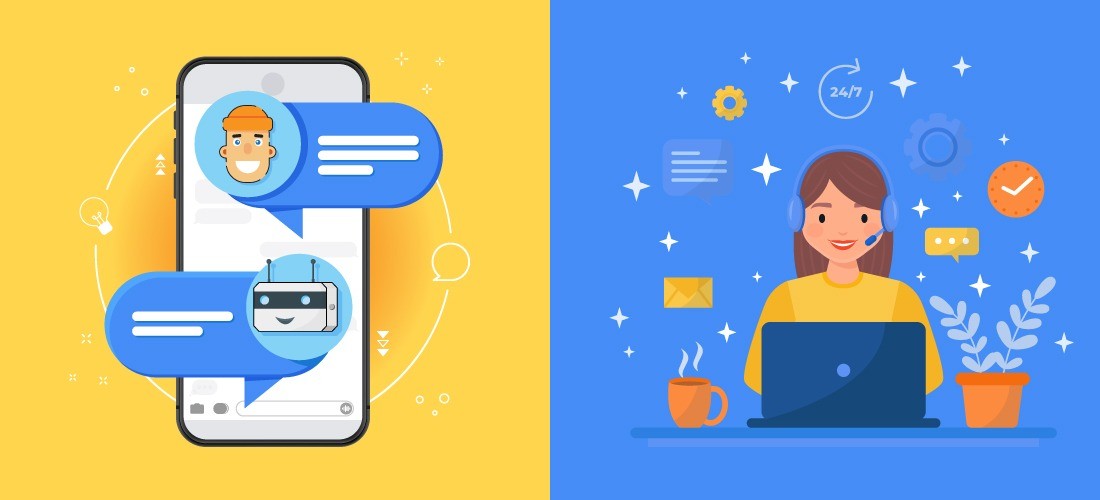 ● Create an engaging Welcome Message
Customers that click the message button get a warm greeting from the business.
To prevent losing out on potential clients, businesses must take full advantage of this chance.
A great way to welcome customers is with "Welcome to business name!!
What can I do to help you today, please? But if it's more convenient for you, you can compose your welcome message.
● Respond within 24 hours
A 24-hour response time is provided by Google Business Messaging.
A company must respond to a customer's question within this time frame for it to remain open.
An optimal response time for a firm would be 60 seconds (minimum wait times).
Businesses must prioritize this since there is a high level of intent there when someone searches for you on Google and discovers your business listing.
● The topic of discussion must be pertinent
Before upselling or cross-selling your products, consider the customers' inquiries.
If consumers need to know whether their order has been delivered, they don't care about your new products or the deal you're offering.
● Keep it short and sweet
It's not a good idea to send lengthy, corny messages.
Your marketing communications may annoy customers to the point that they stop doing business with you.
Recognize the issues and respond as simply as plainly as you can.
But the pursuit of concision must not come at the expense of clarity.
Make sure customers are getting the reaction they were hoping for.
How can Yugasabot help?

Yugasa Software Labs' Yugasa Bot is an NLP-based Chatbot framework with AI capabilities. 
There is a wide variety of industries in which we have worked with clients.
It's simple to integrate the Yugasa Bot chatbot onto your website.
It learns about your business minutes, making further maintenance simpler.
They can give you advice on what is ideal for your business and arrange a demo so you can see how YugasaBot can take your customer service to new heights.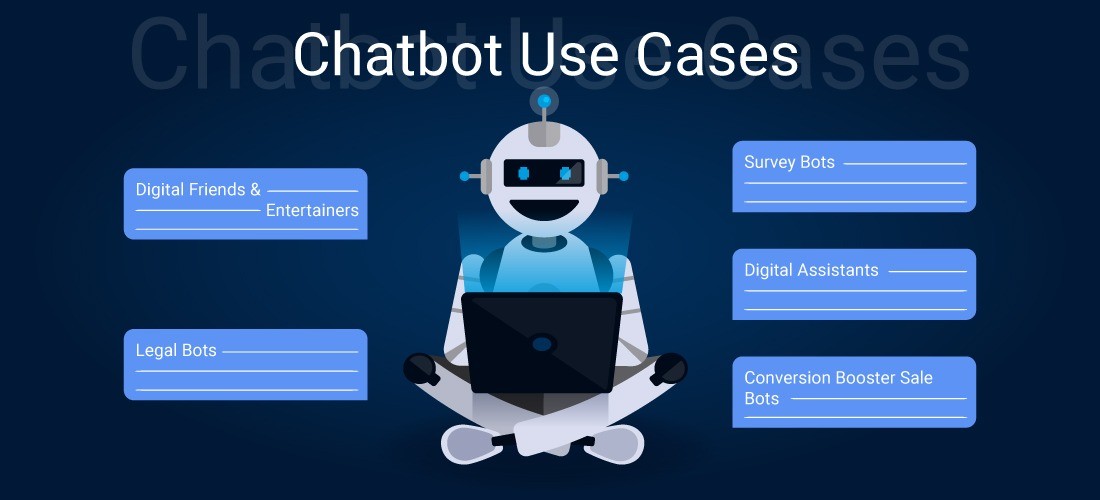 Final thoughts
You will discover a lot more about Conversational AI and Automation through the practical use of these technologies with Google Business Messaging.
Get an AI chatbot on services like Instagram, Whatsapp, Google Business Messaging, and more than 100 other channels by speaking with our experts.