Choosing a Conversational AI: Conversational AI is a developing industry. According to a poll conducted by Accenture, 56 percent of businesses believe it is causing disruption in their industry.
While 43% of these businesses claim that their competitors are already using this technology.
It's no wonder that interest in chatbots has increased fivefold in the last five years (as per Google Trends).
You're probably thinking about jumping on the bandwagon as well, which is why you've come here.
Is your firm, however, in need of a conversational AI chatbot? And, if so, do you know what to look for before purchasing one for yourself? In this post, we'll address these questions for you.
Let's start with the most important question.
Do you require the services of a chatbot?- Choosing a Conversational AI
It's a straightforward yes or no question. Conversational chatbots aren't for everyone, just because everyone else is getting one.
'Does your brand even need a conversational AI chatbot?' is the first and most important question you should ask.
Having a conversational chatbot on your website, on the other hand, would undoubtedly reap numerous benefits.
It does, however, necessitate a one-time payment, which would be pointless if the chatbot did not provide adequate returns.
To come to a conclusion, you must analyze your client involvement and answer the following questions.
Continue reading if you believe it is worthwhile to invest in conversational AI chatbots. 
12 Things to Think About When Choosing a Conversational AI
1. Keeping it in-house vs. outsourcing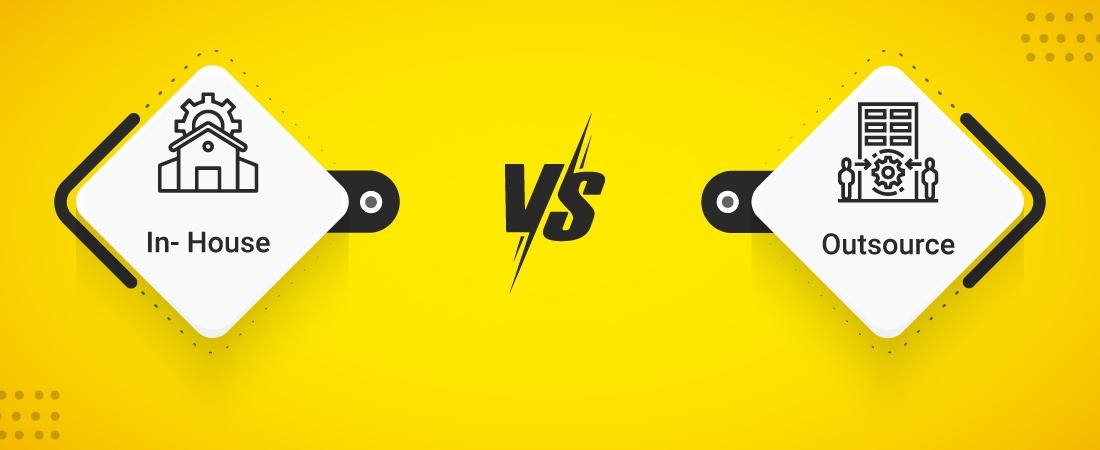 Several businesses seek to develop their own software. There are strong reasons for this: you have complete control over the data and how it performs, as well as the ability to quickly resolve errors.
However, there is one key thing to consider when it comes to conversational AI: machine learning data.
Because of its machine learning training, an AI-powered chatbot understands your customer's inquiry, processes it, and responds with a correct answer.
The more data (training data) you provide the AI, the better it will respond to customers.
2. Artificial Intelligence (AI)
There are two sorts of chatbots: rule-based and AI-powered.
Despite the fact that both conversational AI and traditional chatbots attempt to engage clients and react to their questions, the methods they use and the outcomes they envision are vastly different.
Chatbots that are specified by a set of commands and keywords to engage with clients are known as rule-based chatbots.
If the user does not use one of the defined KWs, the question will be misunderstood, and the user will not be able to respond appropriately.
Second, they are not self-learning, so you'll have to manually add new KWs every now and again.
3. Industry knowledge- Choosing a Conversational AI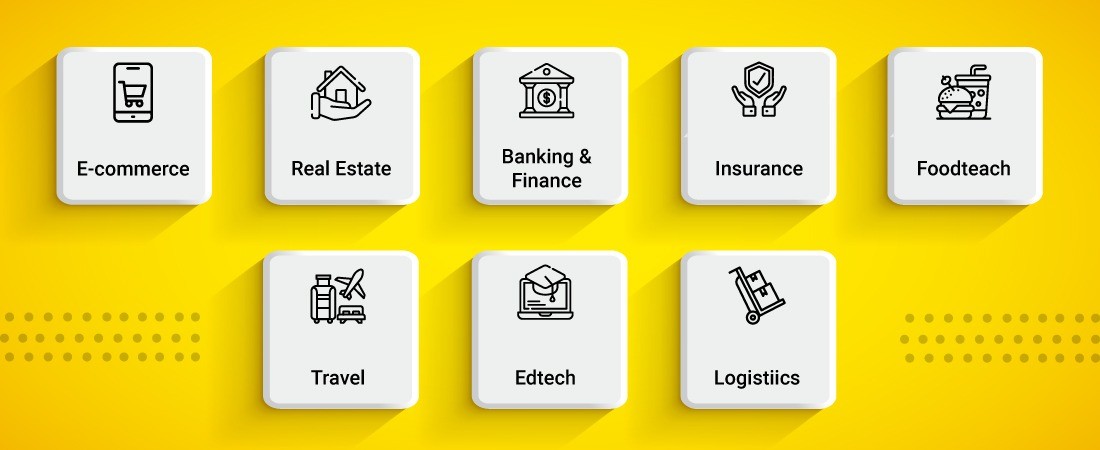 All industries are not created equal. They each have their own set of needs and use cases. A dataset for e-commerce differs significantly from one for real estate, which differs significantly from one for travel or banking.
People commonly inquire about order status or refunds in e-commerce, and real estate buyers want to book appointments for site visits or learn more about the property.
As a result, if you choose a TPP, be sure the supplier has a lot of training data for your particular business.
A chatbot service with multiple clients but only one industry may not be able to give the level of conversational intelligence required.
4. Incorporation
Customer delight and seamless integrations go hand in hand. Consider a conversational platform to be similar to a home.
There are several rooms in a house. And each area, whether it's a bedroom, a kitchen, or a living room, plays a vital role.
However, it is only when all of these rooms are together that they constitute a home. Similarly, all of your tools work with data in silos.
It could be your customer relationship management system (CRM), sales/marketing tools, payment systems, or engagement channels (such as WhatsApp or Social Media platforms.)
They are each good in their own right and offer a pleasant consumer experience. When they join forces and share data, however, the consumer experience is elevated to new heights.
5. Provide an Omnichannel Experience
The terms omnichannel and multichannel customer experience are not interchangeable.
It's also critical to figure out what kind of experience you want your chatbot to deliver when picking a conversational AI platform.
To begin, consider the multichannel experience. Your chatbot is present on various channels to connect with your clients, as the name suggests.
You may communicate with clients on a variety of platforms, including your website, mobile app, social network pages, and instant messaging apps.
These are, however, only several touchpoints that do not carry over context from another channel.
6. Analytics and dashboards
Conversational AI, when correctly expanded, is one of the world's most potent behavioral analysis technologies.
Simple decision-tree heatmaps combined with sophisticated keyword mapping provide brands with unmatched insight into how their customers think, act, and behave.
So, while evaluating potential analytics providers, what should you look for? Your analytics should resemble a funnel, according to a basic rule of thumb.
A large data dump is at the very top. At the bottom, there are graphic representations of the data that are easy to read.
In the meantime, you'll receive reports tailored to your individual needs.
A dump normally appears as a.csv file containing those days/weeks/months' worth of chat logs. You have a lot of flexibility with this large amount of raw data.
You can sit with your team and use broad strokes to spot general trends, or you can go in-depth to notice even the smallest nuances.
7. Personalization and Scale- Choosing a Conversational AI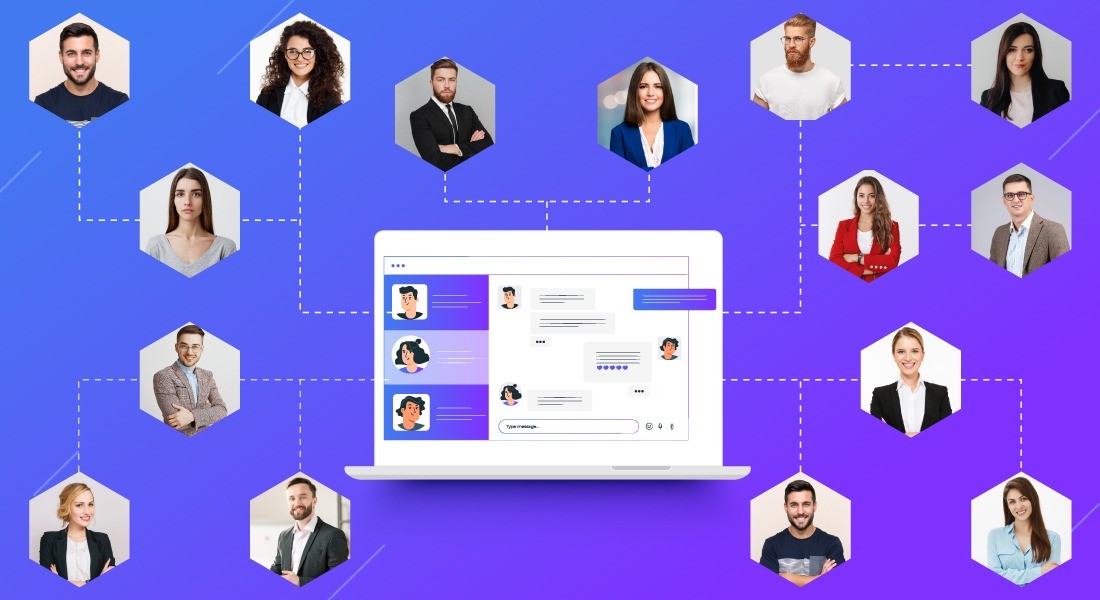 For businesses, scale is critical. If you're a small, early-stage startup, you may receive fewer inquiries but lack the resources to respond to them.
However, you must ensure that the dialogues are personalized, as this is what people want from smaller businesses.
If you're a large company, you probably get hundreds of questions per day and don't have the resources to respond to them all without adding more agents to the system.
While most chatbots can handle numerous questions at once, only a few can do so without crashing the server or, worse, causing a response delay. (Yes, delayed service is preferable to no service.).
While size is critical to ensure that the customer experience is not harmed, personalization in customer engagement is equally critical.