AI Trends: The conversational AI industry continues to expand at an accelerated pace as a direct consequence of the current coronavirus epidemic.
This led to an invention boom – from self-learning AI to breakthroughs in speech technology – the fruits of which will yield fruit over the next 12-18 months.
Alongside this technical evolution, the conversational AI industry has forced suppliers to modify how they design and deploy their products.
The heydays of simple question-and-answer chatbots have made way for artificially intelligent virtual agents that give quick, 24/7 support and complete complex transactions on behalf of consumers.
Advancements in conversational AI have enabled customer self-service to be significantly more efficient and convenient than feasible.
And, as such, the expectations of what a simple AI solution can provide, both companies and consumers, have evolved.
Companies no longer demand one-size-fits-all chatbots and, instead, intend to adopt enterprise-ready solutions that take full use of the technology.
Here are a few significant market developments that will drive the commercial value of conversational AI long into the future: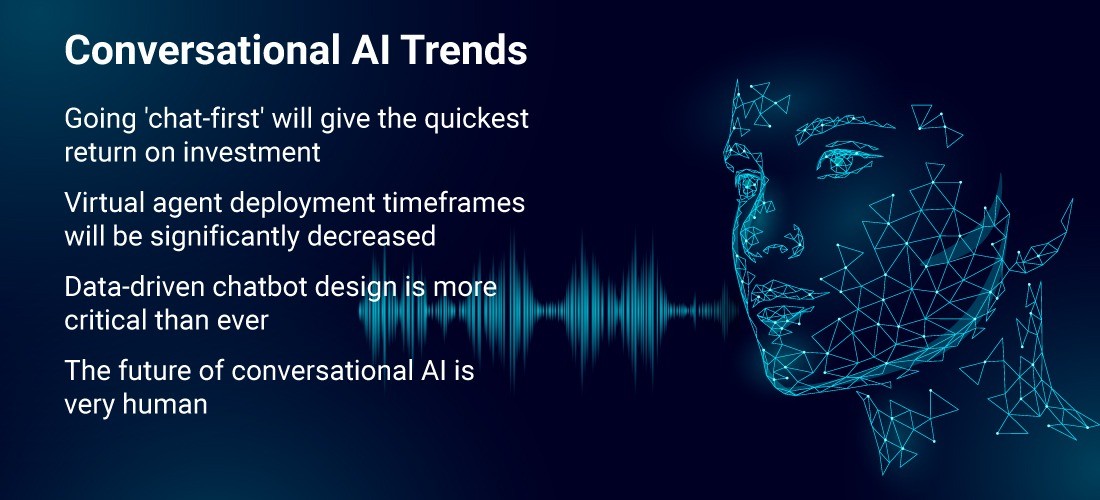 1) Going 'chat-first' will give the quickest return on investment
Gartner argues that the future of self-service will be propelled by customer-led automation.
By 2030, Gartner experts expect that chatbots and virtual agents would automatically raise a billion support tickets – or their near-future counterparts.
This makes a lot of sense. Chat-based self-service is a low-cost, low-barrier solution to automate consumer interactions at scale.
And, as customers grow more acclimated to it, we will begin to see companies benefit from this trend.
Adopting a 'chat-first' approach – where a firm directs all customer service traffic via a conversational AI solution – would allow companies to play to the strengths of automation by decreasing support expenses and driving up CSAT ratings.
We have previously seen this strategy deliver excellent outcomes inside the banking sector:
DNB – Norway's biggest bank makes its virtual agent the primary point of contact for clients visiting its website.
In 2020, the virtual agent automated over 10,000 inquiries per day and accounted for over 20 percent of total customer care traffic across all channels.
Sparebank 1 SR-Bank- AI Trends
Today's medium-sized Norwegian bank automates 42 percent of all B2B and B2C support traffic owing to its 'chat-first' strategy.
Seventy-five percent of consumers also claim that they prefer to obtain assistance from the bank's virtual representative – even when offered the chance to talk with a person.
2) Virtual agent deployment timeframes will be significantly decreased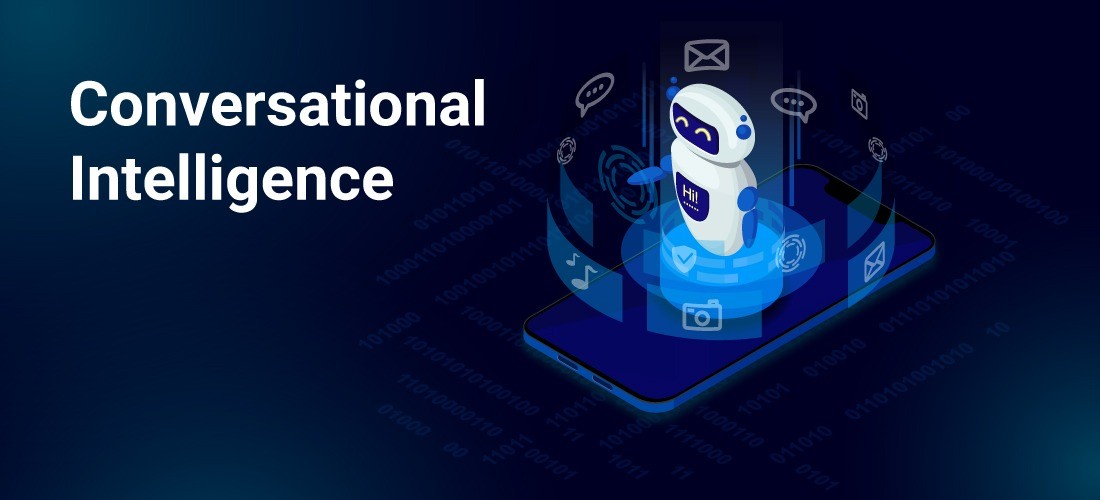 If the pandemic has taught us anything, it's that many companies were grossly underprepared for the sudden jumps in customer service volume that followed overnight.
Those organizations with a virtual agent already in place could minimize significant surges in inquiry traffic, providing their conversational AI solution was powerful enough to handle it.
Others, though, were not so fortunate. Many organizations were caught off guard and had to hurry to rapidly design and deploy chatbots that were either not feature-complete or needed substantial time and money to execute.
In 2020, we will see vendors identify methods to reduce entry barriers for conversational AI solutions.
Sandboxes-as-sales-tactics will be replaced by expedited proof of concepts that harness technical developments like self-learning AI to ease the shift from old customer care channels to customer service automation quicker and simpler.
Responsibility will also lie to vendors to show that their solutions can deliver claims of an actual return on investment from day zero.
Key questions to bear in mind while assessing whether a conversational AI provider is the correct match include:
Does the solution provide scalable Natural Language Understanding (NLU) to handle thousands of user intentions (topics) simultaneously?
Can self-learning AI be used to circumvent a 'cold-start' and aid with creating and managing a virtual agent?
How soon can an AI chatbot project move from development to go live? Is it merely a few weeks (good) or several months (undesirable)?
3) Data-driven chatbot design is more critical than ever- AI Trends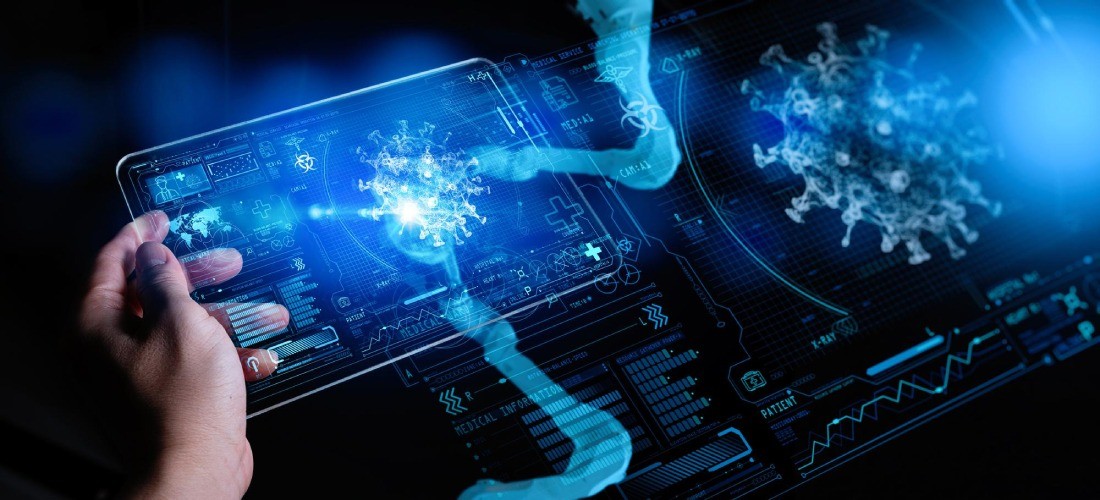 Gartner expects that by 2022, 70 percent of white-collar professionals will engage with conversational AI regularly.
If such encounters are meaningful, conversational AI manufacturers will need to pick up their game, making it vital to go beyond the fundamental design concepts that chatbots have depended on for years.
It will no longer be adequate for suppliers to supply market-leading technology to have a meaningful influence on how consumers see virtual agents as a valuable tool.
Using evidence-based design to guide many parts of virtual agent development – from its personality and avatar to its appearance on a website – will be enormously crucial going ahead.
The solutions that give a deep analytics toolset and other resources such as best practices will ensure that enterprises can employ conversational AI to their utmost potential.
4) The future of conversational AI is very human

Much of the hype about conversational AI focuses on the black-box element of the machine learning techniques that drive it.
What's commonly left out, however, is that humans also play a huge role in the success of a virtual agent or intelligent chatbot.
A 2019 research from Customer Contact Week indicated that 88 percent of customer experience professionals feel that artificial intelligence would improve and enhance their employment rather than replace them outright.
This is counter to the generally accepted idea that chatbot technology and automation technologies would remove human engagement.
Instead, experienced human agents engaged in customer service may be pulled out of contact center support teams and upskilled into AI Trainer jobs.
AI Trends: This trained personnel may apply their current customer care skills to boost chatbot development and improve the customer journey.
For those who remain in conventional customer satisfaction jobs, the fact that a virtual agent can automate most of a company's most typical client inquiries in real-time is a benefit.
It will effectively revolutionize their day-to-day job, no longer requiring human operators to answer endless repetitive questions and resulting in more relevant and customer-centric work than before.
If you want to know more about this topic you can always contact Yugasa Bot.