Artificial Intelligence Chatbots: Customer handling is the primary concern of any agency or corporation. Yet addressing their questions is often a challenge so how about the integration of live chat and chatbot. Customer handling is the primary concern of any agency or corporation.
Yet addressing their questions is often a challenge. Responding to needless and repetitive questions can even make an experienced guy sweat.
This only lowers confidence and increases the stress of the customer support team and makes them lose their motivation.
Now it's the world of technology, so how about taking a dive in the engineering pool and giving a pearl to our customer service squad.
Pearl of Live chat and chatbot – Artificial Intelligence Chatbots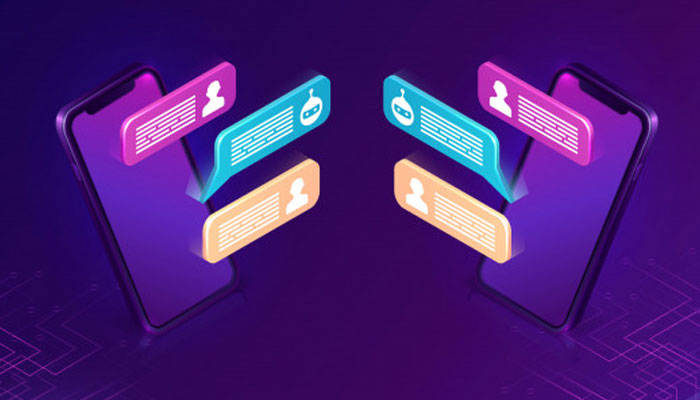 Live Chat helps users to provide reel time support for any relevant product or service queries available on the website with a quick response. It's like a live interview. But not appropriate for the same queries
Chatbots are automated AI bots that answer all your queries, even redundant ones with an appropriate answer. Humans can't be available 24/7, but the bots can as they don't sleep.
You don't even need programming to build a chatbot now, as there are chat builder templates that can easily help you get a chatbot to respond. Contact us for incorporating a Chatbot on your website!
Artificial Intelligence Chatbots and incorporation of Live chat
Live chat benefits from human interaction, taking into account personal principles, and the chatbot is available every second of the AI interaction.
Let's do the integration to take advantage of both cool approaches to answer various questions with customer satisfaction.
Let's see how this plays
Suppose that the team is not available for a few hours, days, or weeks, instead, the chatbot will handle the customers. There are times when queries need human interaction so that Live Chat can be handy. So, one of them will get an answer to every question asked.
You can clearly analyze the work support team, as the conversations of both live chats and chatbots are stored in archives.
The integration will improve a lot, here's how
An engaging way to display the image, title, description, and ratings with an action button for your products and services.
When you use choosing a product and searching for some similar choices relevant to it, it's the best way to display it. It works perfect to promote your promo offers also.
Quick answers and MultiTasking
Multiple users asking multiple questions using the bot will get the answer at the same time.
Now users are not moving around the web to do transactions including purchasing, evaluating goods. Just press the button
Hope you don't want your customers to move from your platform to purchase items from other sites similar to yours. That means that we need a good relationship with our customers
For repetitive tasks, the AI chatbot will handle everything, but the visitor will be transferred to a human agent when it comes to important messages from the bot. If live chat is not required, it can pass its authority to a chatbot.
Data is stored in the archives if you don't get the correct answer with a chatbot. So the message will be transferred to live chat when it's open.
The chatbot will organize your questions based on the tags you select.
"Whether you're looking for a burger, pick a cheeseburger or a stuffed bean burger".
"If the user has made a transaction or if his or her questions have been the answered ", 
The transcript script action will send you every aspect of the conversation between the user and the chatbot.
So that you can evaluate whether or not the main objective of the consumer is accomplished.
Chatbot finishes the conversation by saying good-bye just as we do in real life.
Best Way for Closing Deals
Live chat is going to give you the best-purchase of deals etc. on website items based on customer conditions.
Conclusion
Just using the chatbot on your website or app will not help to get more customers involved, as we sometimes need human support.
The combination of Livechat and Yubo Chatbot would, therefore, be effective for businesses providing higher customer satisfaction and enhancing customer services.
Read More: why your business needs a chatbot
Yubo is an Artificially Intelligent virtual assistant to handle pre-sales or post-sales support queries on a website or on a Facebook company page. Since it deploys NLP while communicating with a  visitor hence it understands contextual queries and replies to those questions elegantly. Yubo works 24×7 and increases a visitor's engagement on a website considerably which leads to a reduced conversion cost and an enhanced customer experience. Contact us now for an AI Chatbot on your website.