Chatbots For The Foodtech Industry: COVID, as well as the nationwide shutdown that followed, has left an indelible effect on the food tech industry. 
For starters, not only did businesses struggle to resupply as usual, but their staff also had no time off as they tried to stay afloat as much as possible.
For increased client engagement and retention, most organizations throughout the world have turned to conversational communications.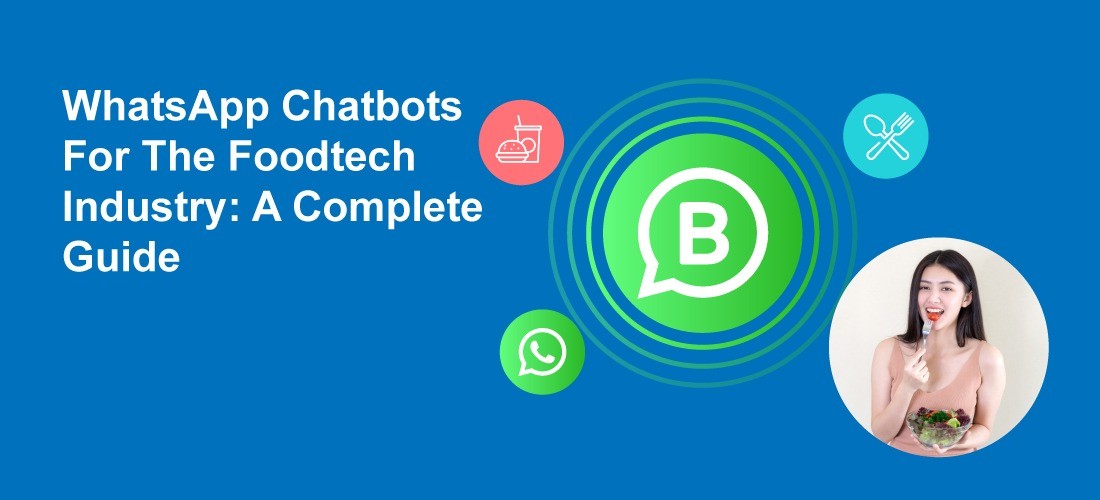 Restaurants, on the other hand, have been ahead of the curve in terms of implementing text-based dialogues with customers, with companies like Swiggy and Zomato leading the way in terms of customer engagement.
Food is a highly competitive industry.
Many small firms have gone out of business as a result of larger, more powerful companies taking their clients.
You'll need a user retention plan as a mobile/food app marketer if you want to keep your users interested and coming back to your app.
Because of its widespread popularity and simple user interface, WhatsApp has gained a lot of traction as a messaging platform. 
Chatbots on WhatsApp are also gaining popularity because they provide a frictionless client experience.
When it comes to implementing WhatsApp chatbots as a new corporate communication channel. 
The first step is to clearly express how current and potential consumers can contact your company when needed through a well-organized awareness campaign.
Ways WhatsApp Chatbots Help Foodtech Reach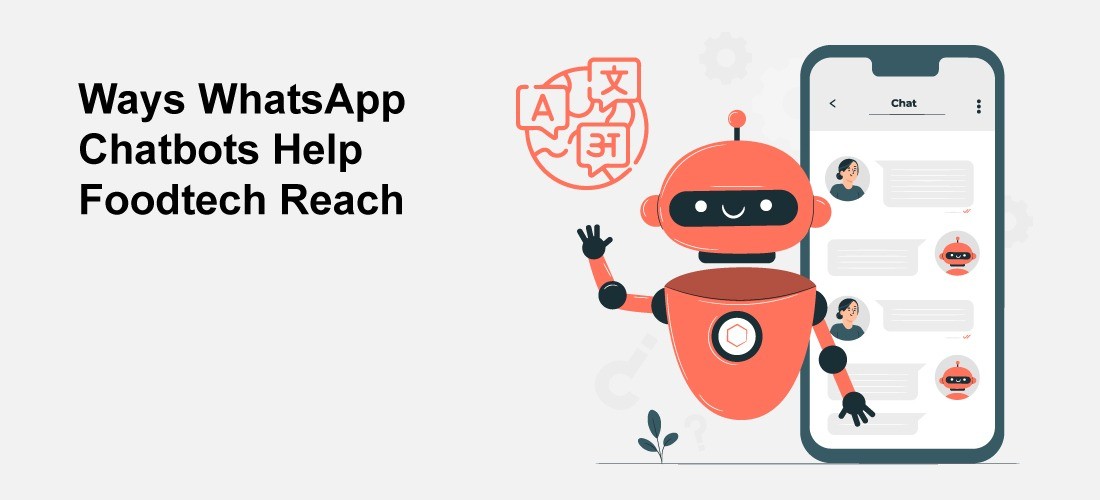 WhatsApp has over 2 billion active users who use it every day to chat and, increasingly, to purchase and pay for products — including food — all from within the app.
Currently, the private messaging platform plays an important part in the lives of many consumers, making it an ideal channel for food chains to tap into.
Implementation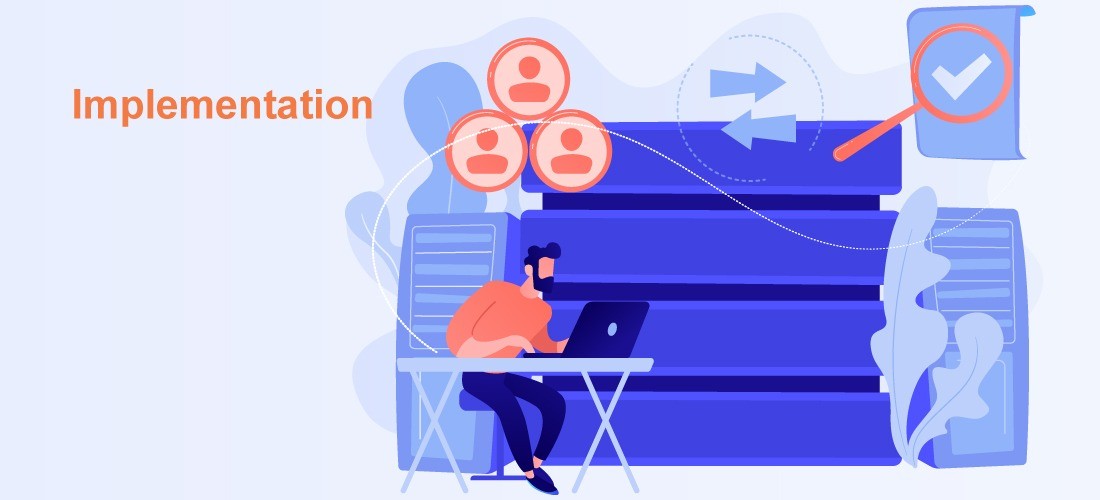 You may easily include a simple WhatsApp chatbot into your app. 
This will relieve the personnel of all responsibilities related to the ordering process, allowing them to concentrate on other aspects of the business.
By covering the complete customer journey, a chatbot may assist clients in ordering food via messaging apps.
Menus will be displayed, orders will be taken, deliveries will be confirmed, payments will be taken and verified, and consumers will be updated via real-time notifications.
Information
Customers may get correct information about your products' shelf lives with WhatsApp Chatbots for the Foodtech Industry, and errors caused by misinterpretation of labels on physical shipments can be reduced.
Features
Food-tech entrepreneurs can use WhatsApp Business to integrate rich media such as photographs, videos, maps, and more. 
Customers can obtain information about their orders using a WhatsApp chatbot.
They can, for example, verify the progress of an order and examine their order history using WhatsApp.
In addition, if a problem arises with an order — for example, if an item is missing — the consumer can communicate with customer support via WhatsApp in real-time to remedy the issue.
Security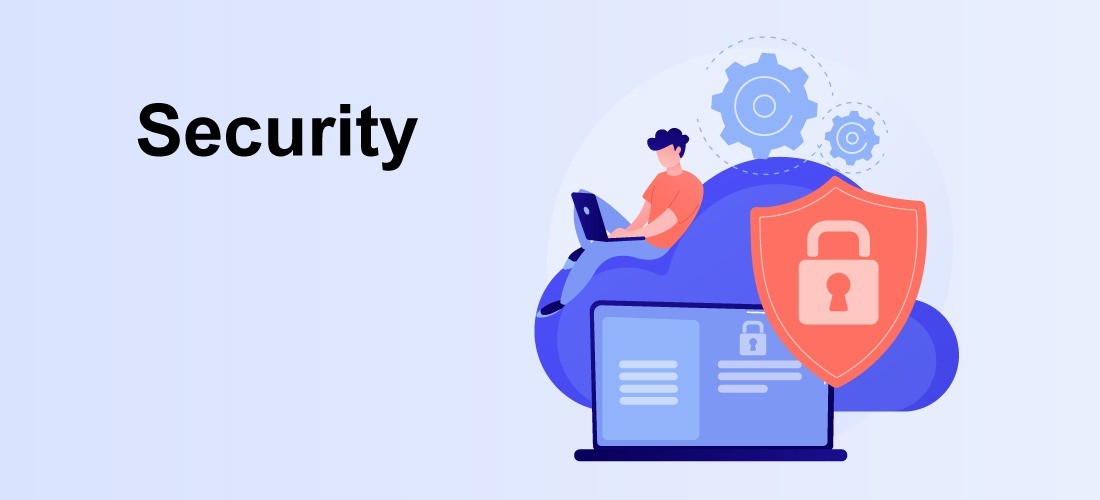 The client and the business are the only ones who can see communications thanks to WhatsApp's end-to-end encryption.
If necessary, two-factor authentication (2FA) can be set to further improve the user's confidence that they are speaking with a reputable organization.
Customers can be assured that they are speaking with a verified account rather than a scammer by seeing a verification badge.
Are you looking for Chatbots For The Foodtech Industry to help you with your business?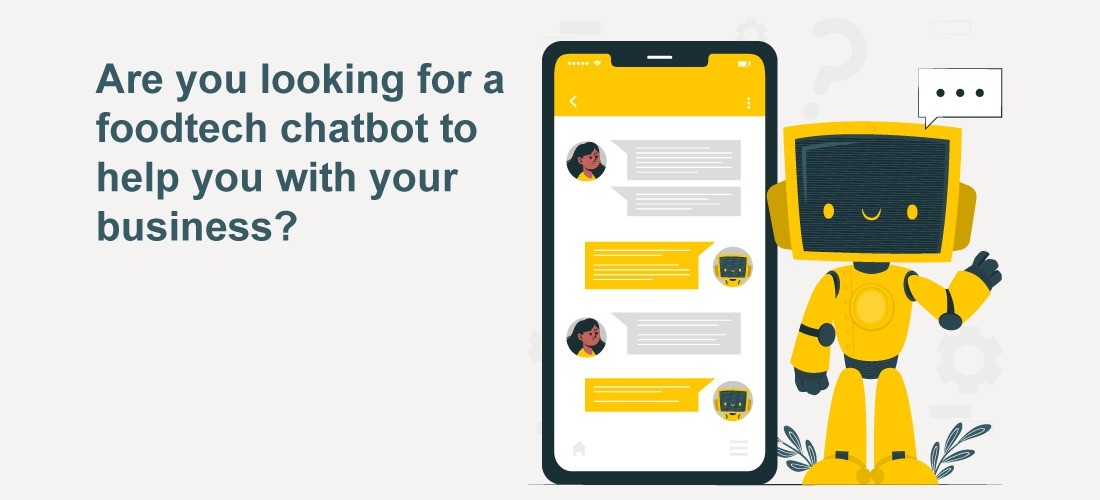 The food-tech business sector can begin its journey to add value and scale potential by utilizing technologies such as WhatsApp chatbots.
By keeping customers engaged, the winning solution to retaining customers is to keep them engaged.
A restaurant, for example, can use a WhatsApp chatbot to gain more customers, enhance repeat business, publicize special or limited-time promotions, and create leads for one-time events. 
They can also automate all of these revenue-generating tasks. A restaurant WhatsApp chatbot is also a terrific method to boost visitor interactions and engage with them on a channel they prefer.
FAQs
What is a chatbot
A chatbot is a software application or a computer programme that utilizes text or voice interactions to describe the human conversation or "chatter."
What is the significance of chatbots?
Chatbots improve the customer experience by reducing the time it takes for users to interact with services. 
At the same time, by lowering the normal cost of customer care, they provide firms with new options to boost customer engagement and operational efficiency.
Read More: Why is WhatsApp Chatbot for Foodtech gaining so much popularity?