Educational Chatbots: All students, regardless of demographics, learn and comprehend at varying rates, and this has long been a concern for educational institutions.
The education sector has been compromising on providing thought to kids' learning experiences while juggling the expectations of students, parents, and teachers.
The usage of chatbots in education provides a one-stop solution to all the problems.
Educational chatbots are revolutionizing the way schools communicate with their pupils. 
They are aiming to make it easier for students to learn and participate in all of the activities available to them during their studies.
AI Chatbots Use cases in the education industry
Here are a few industry-specific applications of educational chatbots among the many use cases of chatbots.
Institutes that require assistance with any of the following use-cases can turn to chatbots for help.
Virtual personal tutoring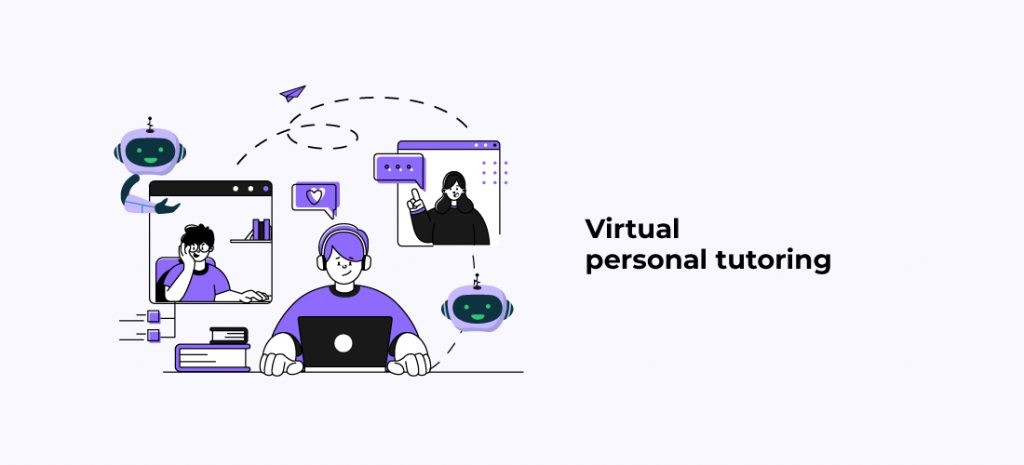 Students and their study routines can be given personalized attention by Ai-powered chatbots.
They can closely observe students' studying and content consumption patterns and, depending on this, assist them in excelling in their fields.
Schools can provide tailored learning experiences by using intelligent tutoring technologies.
Some pupils have difficulties and may not grasp and learn in the same way as others.
Student engagement – Educational Chatbots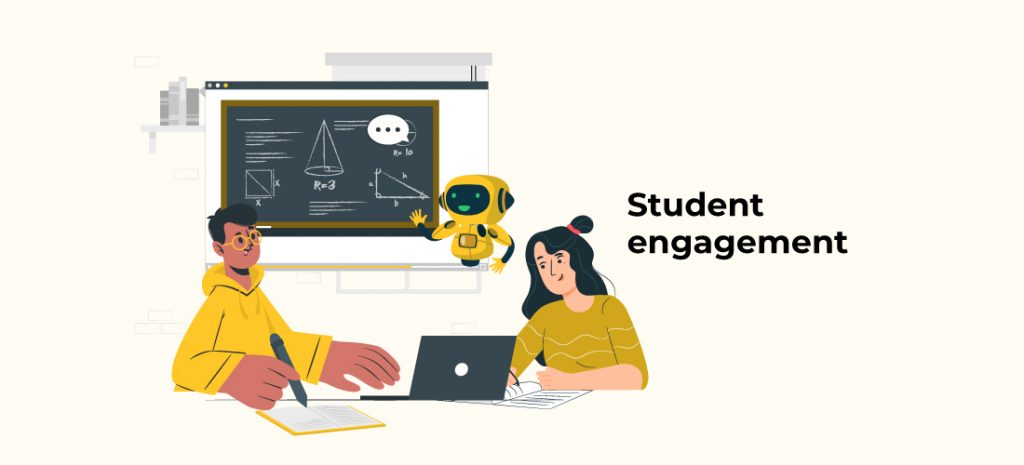 As a result of virtual learning during the pandemic, student engagement has reduced.
Both student-teacher interaction and student-student involvement have taken a back seat.
Teachers strive to do their best to help students gain topic knowledge and understandin
Student support
By 2026, the global e-learning market is predicted to increase at a 9.1% CAGR.
People are choosing distance corporate training and courses to upskill without having to take time away from their jobs and families.
For educational institutions, this development necessitates a robust student assistance plan.
Students' questions must be prioritized and resolved quickly before they enroll, during the course, and after the course
Teacher's assistant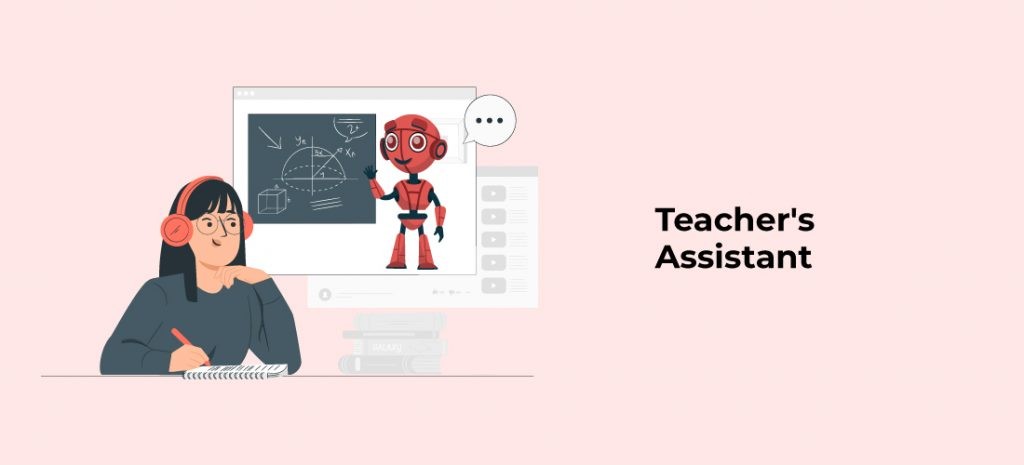 Institutional workers, particularly teachers, are overworked and fatigued from working long hours to provide outstanding learning experiences for their pupils.
The majority of the duties that instructors perform are monotonous and repetitive.
For example, keeping track of student attendance, grading tests, and assigning homework to students.
3 Reasons why Chatbots are Education Sector is Important
Educational chatbots can provide various operational benefits in addition to being the best companions for teachers and students.
Smoother admission processes
For all administrative procedures in schools, automation is required. Hundreds of students with different pricing structures, course details, and specialties can be difficult for administrators to manage.
There is also the possibility of human mistakes in the process because there are so many variants.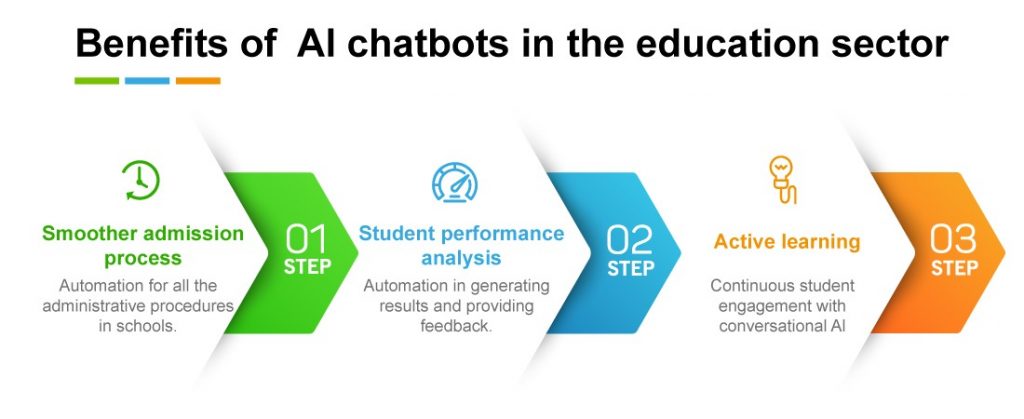 Student performance analysis
The automation of generating results and providing honest feedback to students is one of the most important advantages of employing educational chatbots.
Chatbots that have been data trained can readily assess the replies written by students using natural language processing (NLP).
Active learning
Students nowadays do not want to wait days, if not weeks, to receive results or feedback on their performance.
Students can learn through active learning by engaging with course material through activities such as conversations and role-playing.
Conclusion
Conversational AI is changing the way companies connect with their customers, and everyone is embracing it. 
Artificial intelligence is being adopted by businesses and more money is being invested in it to automate various business activities such as customer care, marketing, sales, customer engagement, and overall customer experience.
Read More: How Chatbots are Beneficial in Education Sector In India?