Today, WhatsApp Business launched a new feature called the interactive message template which goes beyond the basic Whatsapp message templates and media message template types.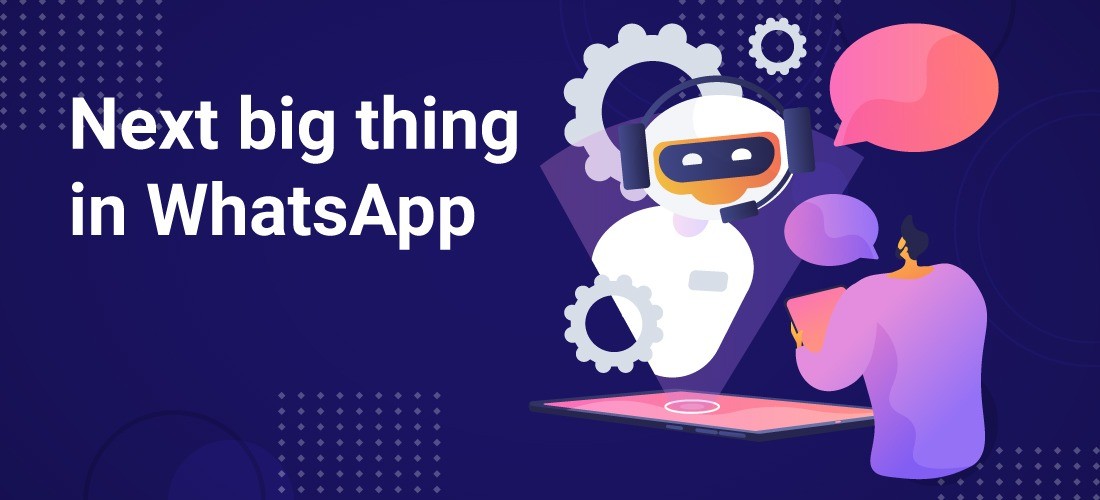 As the name suggests, this ability lets one include interactive components to messaging like a button.
Users with a WhatsApp Business Account can now create two different sorts of preconfigured buttons:
1. Users can either call a phone number or go to a website when they see a call to action.
2. Users can respond quickly by sending a text message.
These buttons can be included in text or multimedia communications. The interactive WhatsApp message templates must be approved after they've been developed. 
You can use them in Whatsapp notification messages and customer service/care messages once they've been approved.
The Advantages of Using an Interactive Message Template- Whatsapp message templates
1. Improved Customer Service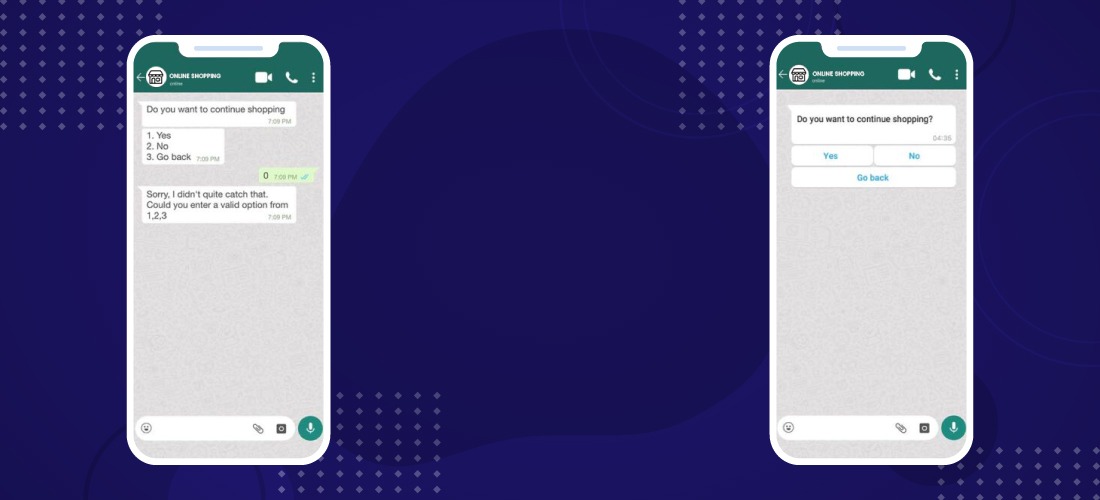 This is a 10X improvement in Customer Experience, as seen in the graphic. Previously, consumers had to type out the option they wished to select from a list of options provided by the company.
If the user responds with an ambiguous answer or an unaccounted-for choice (an exception), the journey will effectively have to start over, similar to selecting the wrong option on a customer care IVR and then realizing you'll have to call them back and rejoin the queue.
Customers who were used to web 2.0 didn't like it. Enterprises can utilize Interactive Message Templates to push consumers to do desired activities in a fun and engaging way.
2. Easily lead clients to the appropriate location at the appropriate time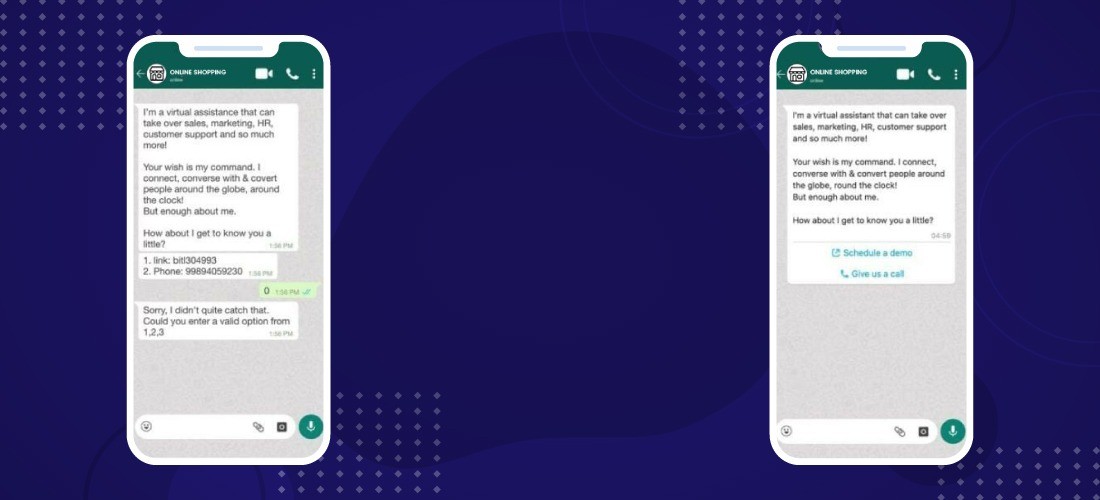 Do you want your clients to give you a call? Or go to a website? It's now just a single tap away.
You may direct your clients to take the necessary action with Interactive Message Templates.
Users can seamlessly transfer from one medium to the next without wasting time, waiting for information, or toggling between many channels.
These buttons can guide customers to the exact location they choose. This is a means for marketers to follow the user journey to make changes that would improve the customer experience.
WhatsApp is quickly establishing itself as a one-stop-shop for all consumer demands, from connecting to speaking to becoming a committed user.
On WhatsApp, you may go from browsing to buying to repeating the process.
Depending on your company module, you can browse catalogs, make an order, track the order, and possibly alter it.
This is advantageous, especially from the standpoint of the user, because no one likes having many applications on their device.
3. Provide a consistent text automation experience across all mediums- Whatsapp message templates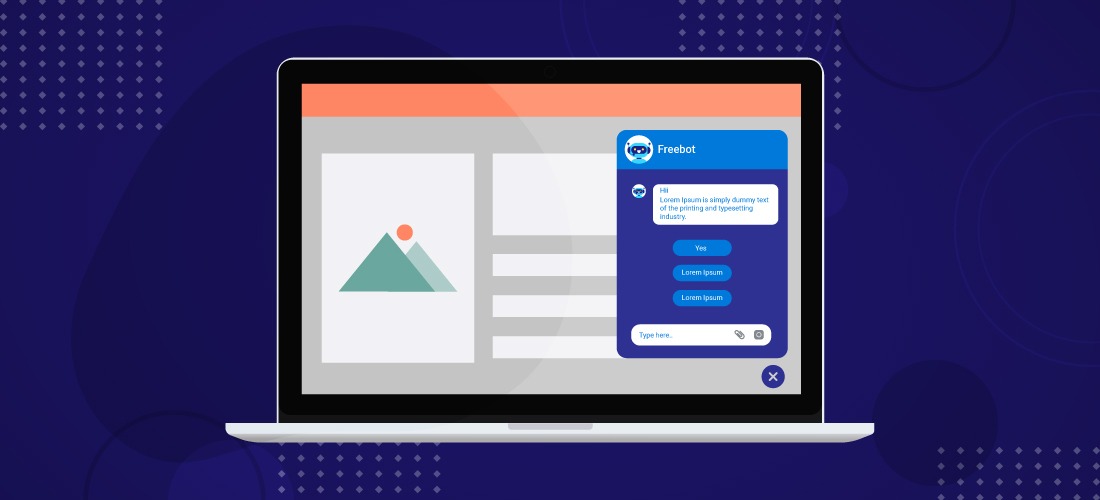 Today's users interact with brands across several platforms. Consumers can smoothly transition between Webchat, Facebook messenger chat, and WhatsApp conversation.
Furthermore, they anticipate that brands will preserve context and experience.
You can now give a uniform experience across all text automation channels you use with Interactive Message Templates for WhatsApp Business accounts.
Types of WhatsApp Interactive Message Templates
These can be added to standard text and/or rich media messages that you send to your consumers (messages that include images, videos, attachments, location sharing, and so on).
As we go over the intricacies of each of these templates, we'll show you what they look like.
Buttons for Quick Replies- Whatsapp message templates
Quick responses are exactly what they sound like: buttons that users can press to instantly generate a text-based response.
These were already well-known on Facebook Messenger before being introduced to WhatsApp.
You've probably seen such notifications if you're a regular Facebook user who communicates with businesses via Messenger.
You may have included quick reply options in your Facebook message options as a business, in which case the process of generating them will be familiar to you.
What's needed Despite the fact that rapid replies are quite simple and uncomplicated, WhatsApp approval is still necessary.
The following are the details you must provide to WhatsApp:
Template for sending messages (the message you want to send to customers)Text for the quick reply button (the short text that goes on the button that recipients can tap, which is essentially the reply you will receive)
Buttons that direct people to take action
A single tap is all it takes to generate and register a response with call-to-action buttons, which are comparable to quick reply buttons. They do, however, serve different purposes.
Whereas rapid reply buttons seek to deliver responses to businesses so they can determine whether or not they need to follow up with the client, call-to-action buttons provide the customer with an activity they may take for their own advantage.
Wrap up
WhatsApp Message Templates: Without spending a dollar on advertising, WhatsApp already has about 2 billion active users in 180 of the world's 190 countries.
Aside from that, the WhatsApp status alone has 450 million active users every day! Since then, they've added some unique features, such as voice messaging (2013), the Web App (2015), and WhatsApp Pay (2018).
As a result, the WhatsApp Business API is a critical step in connecting with people all over the world in a more efficient and straightforward manner.